Street Style Made Eco: Q&A With Parisian Brand Andrea Crews
With celebrity clientele like Rihanna and Jay Z, Andrea Crews is no stranger to making a statement. The Parisian brand is making waves with its eco conscious clothing stating that "it's second nature" to create clothing with the environment in mind. Their up-cycling techniques may have garnered the attention of celebrities, but this brand is humble at heart. Andrea Crews can be anyone, making this adaptable persona accessible to all.
Read more on this edgy and chic brand below!
What was the inspiration behind your most recent collection?
Our latest collection was the WORKER collection, which was inspired by the history of the working class struggle during the twentieth century. It's still an ongoing struggle today. In French we call it "lutte des classes."
When or how did you decide to start using up-cycling for your brand?
We started Andrea Crews in 2002 as an art project in Palais de Tokyo. Up-cycling is our DNA, it's how we created our brand, through experimentation and repurposing something old to create something new.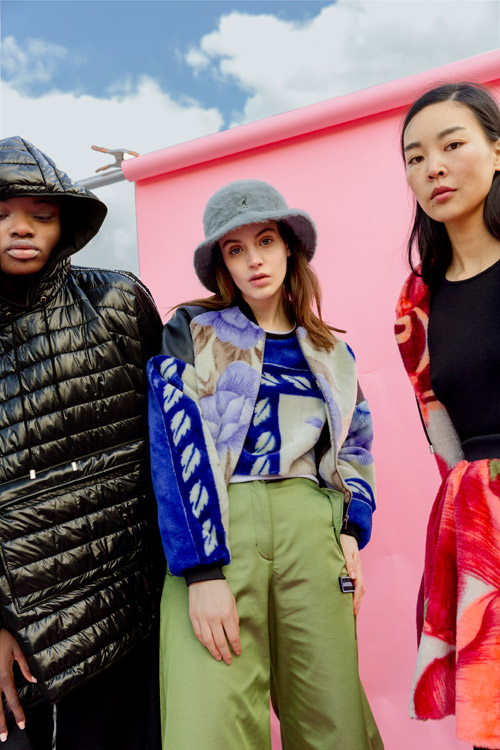 Andrea Crews Fall Winter 16/17 Collection, image courtesy of Chantapitch Wiwatchaikamol.
What's next for Andrea Crews?
We're now working on the FW17 collection. It's been hectic but we want to develop the brand according to our vision.
Who is the Andrea Crews girl or guy?
Andrea can be an Italian girl or a German guy, it can be anyone and everyone. Crews represents a group of individuals. Some might even think of it written as Cruise like Tom Cruise, or Cruz like Penelope Cruz. Honestly, Andrea Crews is a fluid and moldable character, it's anything you want it to be.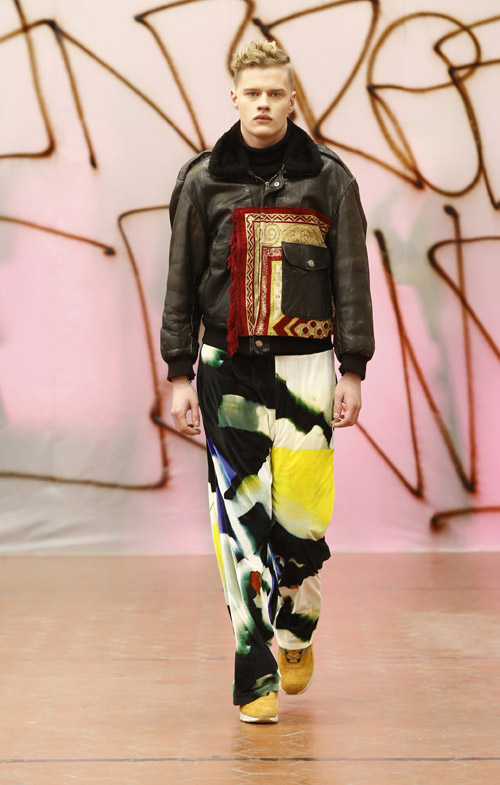 Andrea Crews Fall Winter 16/17 Collection, image courtesy of Giovanni Citadinni Cesi.
Where do you find your daily source of inspiration?
Mostly from everyday life. From the sheer feeling of joy to the problems that we face on a daily basis, you just need to get a hold of an idea and feeling that resonates with you, nurture it and follow it through.
Why is it so important for you to make products that are Eco conscious/friendly?
For me, not only is it important, it's second nature. How would you like to live? We'd all want to work towards a greater goal and create a better environment for the future.
Which celebrity would you want to be the model or spokesperson for your brand?
We've styled Rihanna, Jay Z, Chris Brown, Azelia Banks and G-Dragon before. There are a lot of celebrities with a really great sense of street style that we'd love to dress up, but right now I don't have a particular person. I'm open for suggestions!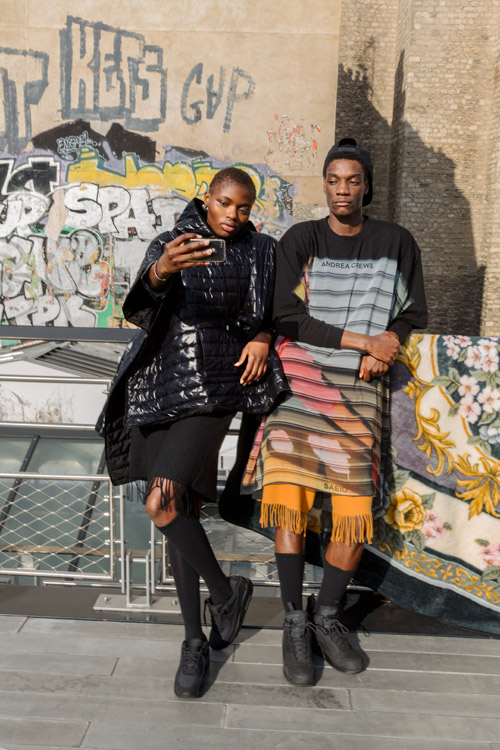 Andrea Crews Fall Winter 16/17 Collection, image courtesy of Chantapitch Wiwatchaikamol.
Do you have a designer that you would like to make a collaboration with in the future?
I'd really love to work with a big sports brand like Decathlon. It's practical and cheap, everyone can buy sportswear there, and they might need help creating a new street inspired collection. It'd be a great challenge for us to create something for the masses, and it's a challenge I'd gladly accept.
If you could describe your brand in 3 words, what would they be?
Fashion. Art. Activism.
To watch Andrea Crews in action, watch season four of
Eco Fashion
Monday September 12 at 20:00 (UTC +2) Paris.