Work in Progress by PORTS 61
Experimentation is at the heart of the Pre-spring 17 collection, which draws inspiration from the creative process itself. Versatile, adaptive pieces form looks that can cross seasons, in a colour palette that moves from ice cream pastel tones to bold, energetic stripes, prints and textured neutrals.
Fabric itself is taken as a starting point, with particular attention paid to the fabric mills and factories of Italy that Ports 1961 works with. With a nod to the heritage of the house, the label's Made in Italy and Work in Progress insignia are reworked to become central components of individual garments. For instance, an athletic scarf, recalling the optimism of the sports fan, features a Made in Italy woven jacquard blanket fabric in colourful stripes. Elsewhere leather shoes are stamped with 'Genuine Leather' in a metacomment on the design process.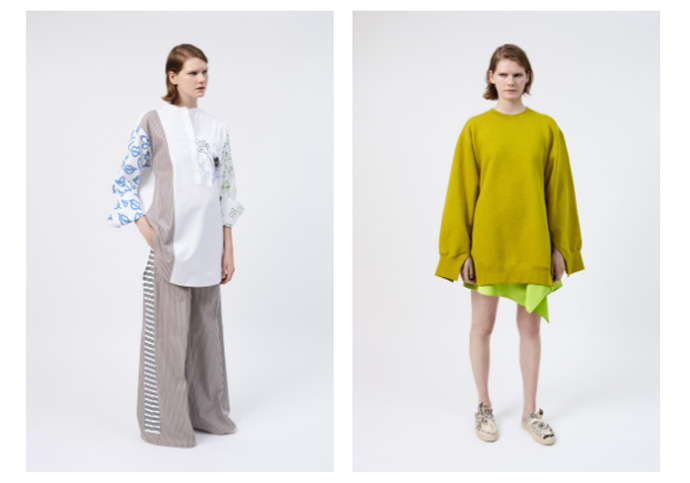 Woven jacquards, cottons and silk fil coupé offer an evolved take on traditional shirting and outerwear. Sporty stripes pay heed to a buoyant, spirited mood. Glossy coated cotton in a rich brown features on a cocoon coat. Everywhere there is a sense of challenging the norm with lighthearted grace, subverting our expectations of what femininity and elegance can look like.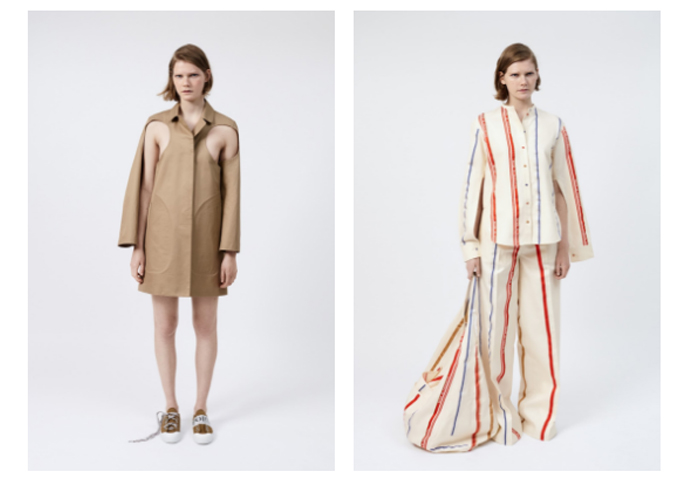 Playful elements such as patchwork motifs, collaged pieces and cut-outs advance the inherent adaptability of the brand's classic shapes. A shrunken raincoat features cut-outs which allows it to be worn as a cape over the shoulders. A cream jacket in light silk fil coupé is illustrated with charming dark green doodles, becoming an essential layering piece. The tape traditionally used in the construction of raincoats is repurposed into a medium for decoration, as scribbled lips appear joyfully on bonded cotton coats and Breton striped sweaters.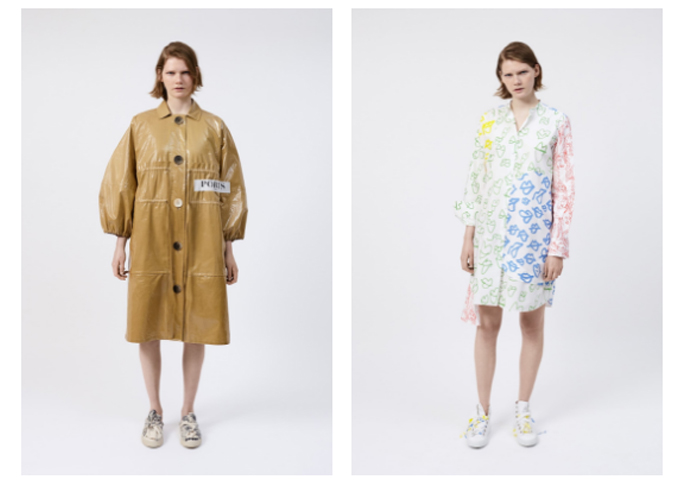 "Our attitude is always one of positivity, of optimism," explains Nataša Čagalj, creative director. "It is important for us to show that. We always want that spirit of curiosity and experimentation from our design process to carry through into what we produce in our collection."