Adidas Sues Marc by Marc Jacobs Over Stripes
After filing a lawsuit against Isabel Marant back in February, German clothing manufacturer Adidas is at it again and this time its target is Marc by Marc Jacobs. The garments that prompted the lawsuit are outerwear pieces from Marc by Marc Jacobs' AW 2014 collection. The outerwear pieces show four stripes down the sleeve that are reminiscent of Adidas' signature three stripe branding.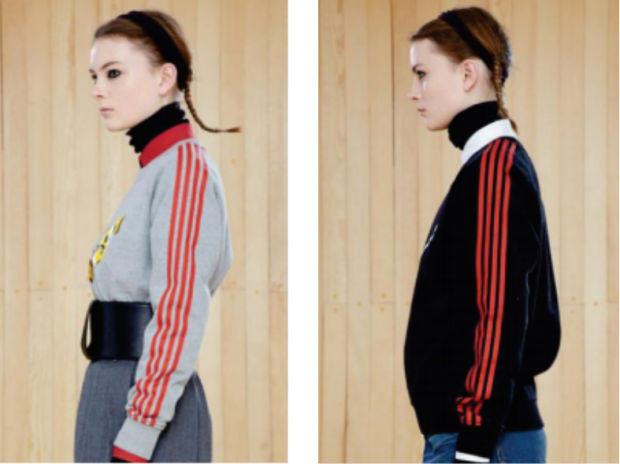 Photo courtesy of Adidas
According to the athletic retailer
, Marc by Marc Jacobs, "intentionally adopted and used confusingly similar imitations of the three-stripe mark knowing that they would mislead and deceive consumers into believing that the apparel was produced, authorised, or licensed by Adidas, or that the apparel originated from Adidas." Isabel Marant was sued for similar reasons when Adidas claimed that the label's Bart low-tops were intentionally made to be affiliated with their Stan Smith sneakers.
Marc by Marc Jacobs was merged by parent brand Marc Jacobs, but neither sects have addressed this accusation at the time of this writing. Adidas representatives claim that, "By causing a likelihood of confusion, mistake, and deception, Marc Jacobs is inflicting irreparable harm on the goodwill symbolised by the three-stripe mark and the reputation for quality that it embodies."
Adidas is requesting that Marc Jacobs cease all sales of the garments in question and pay––what is assumed to be several thousands of dollars––in damages to the retailer. No word on the court date yet.