Chaumet Launches INSOLENCE Collection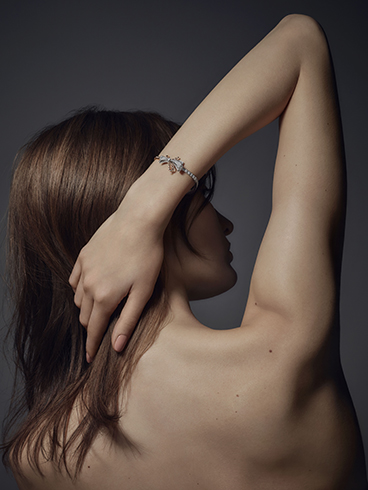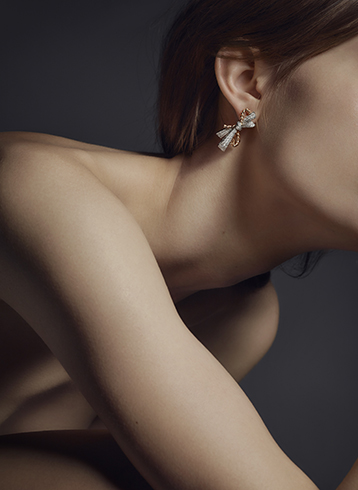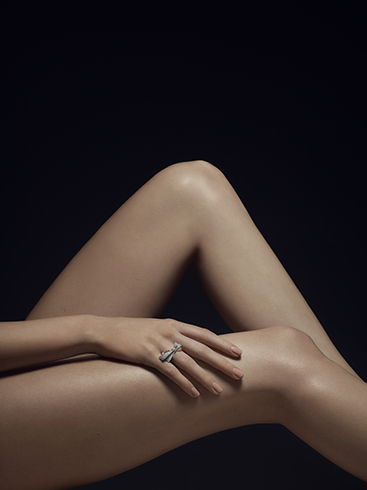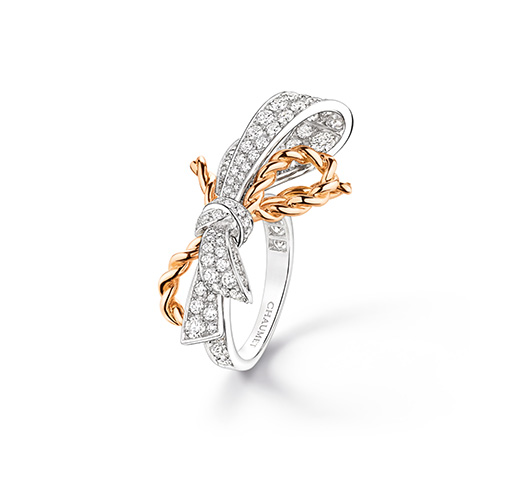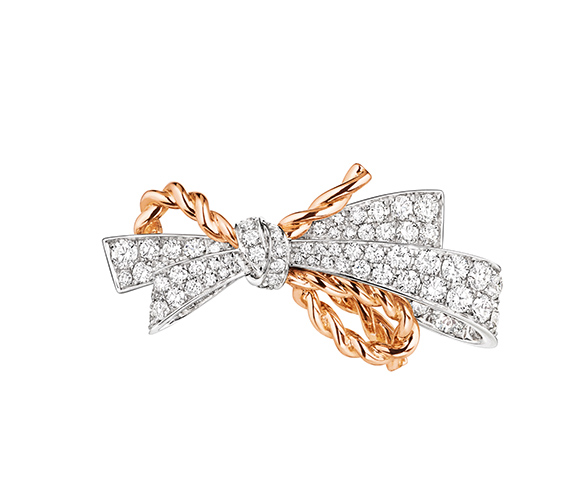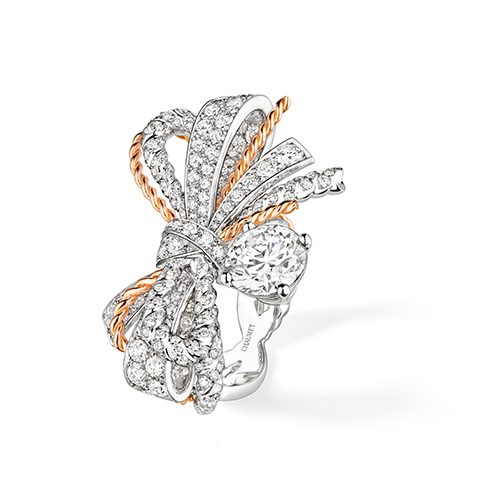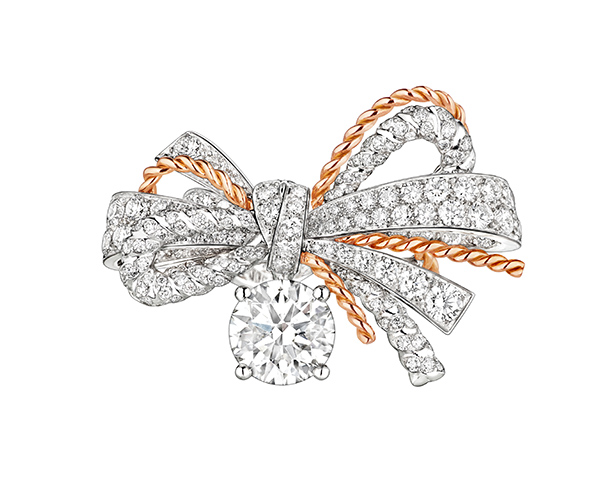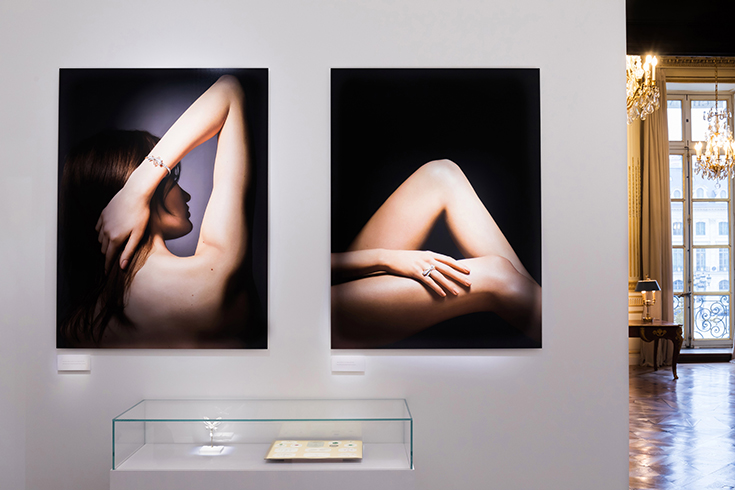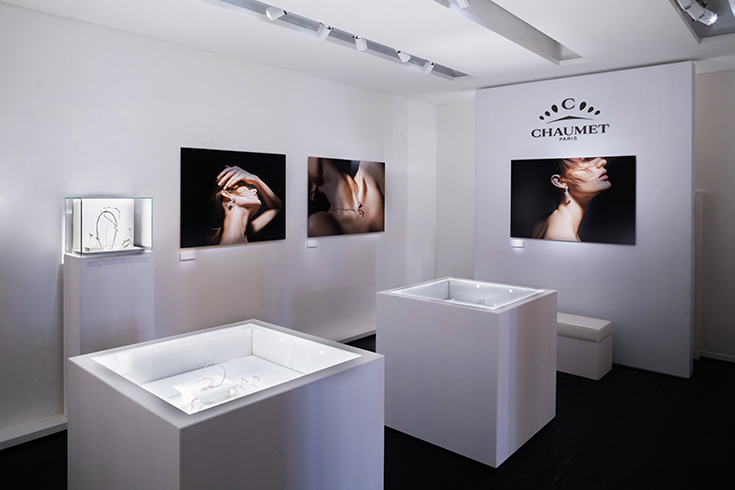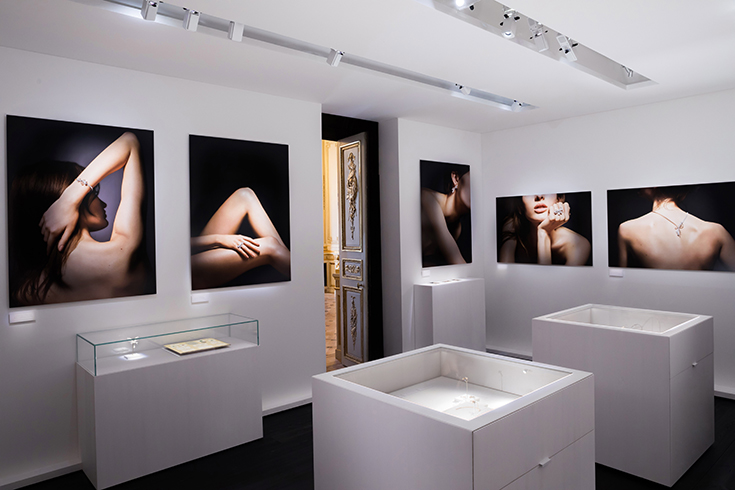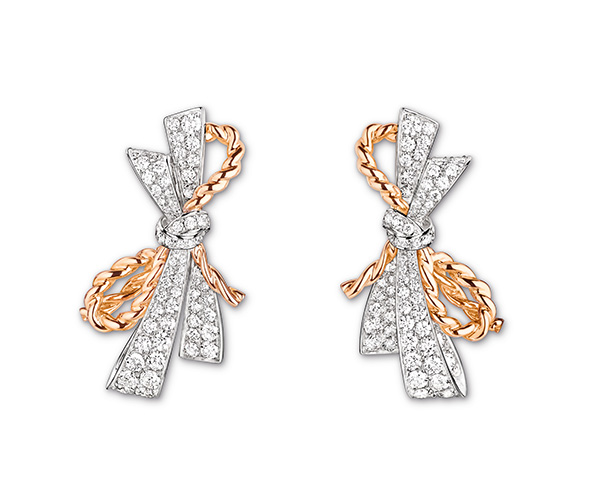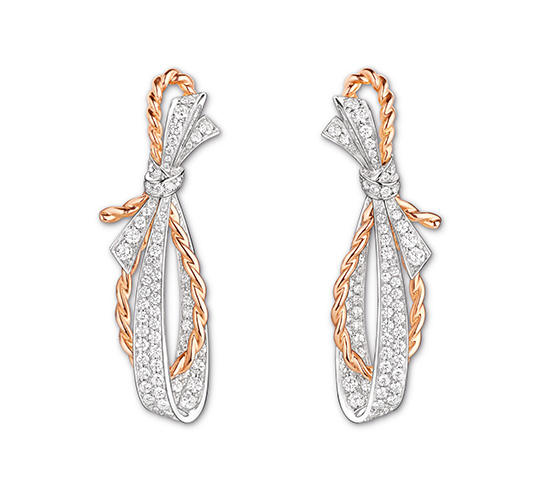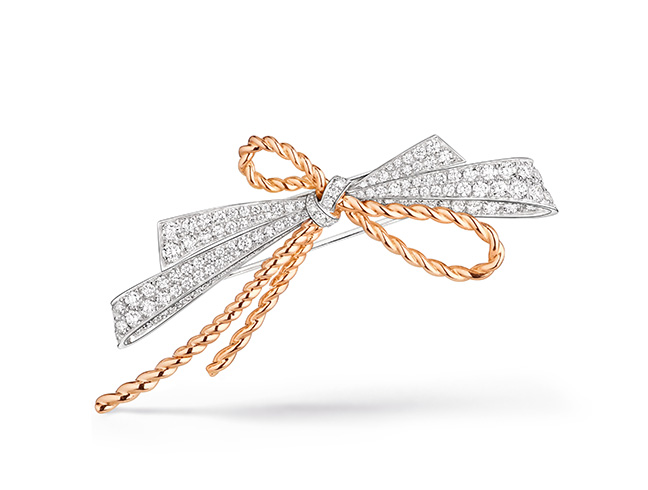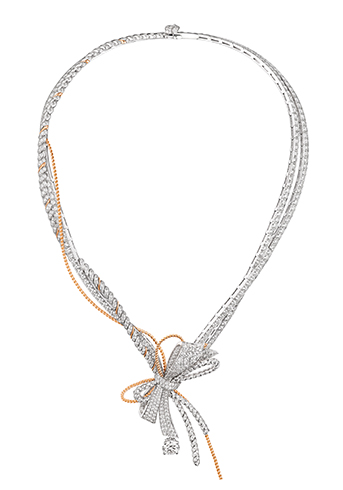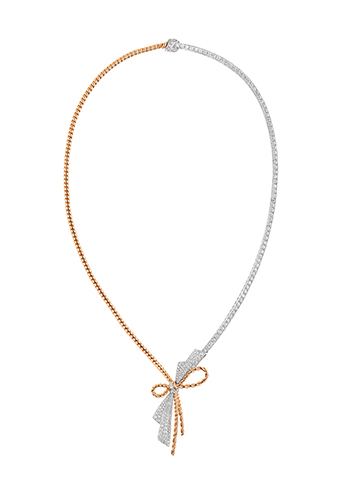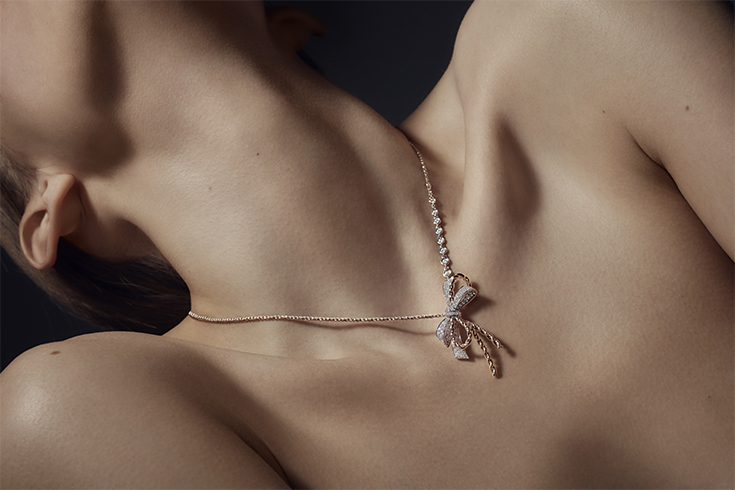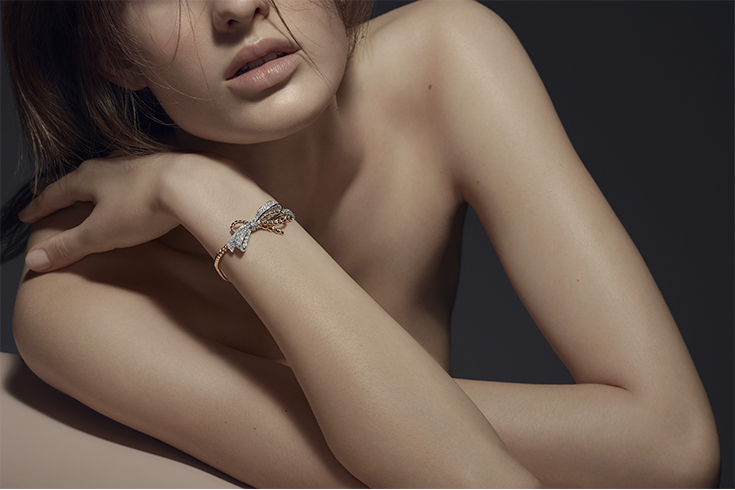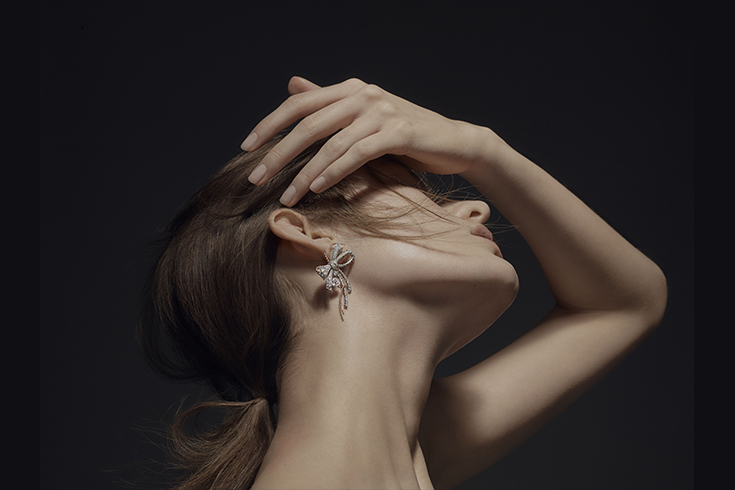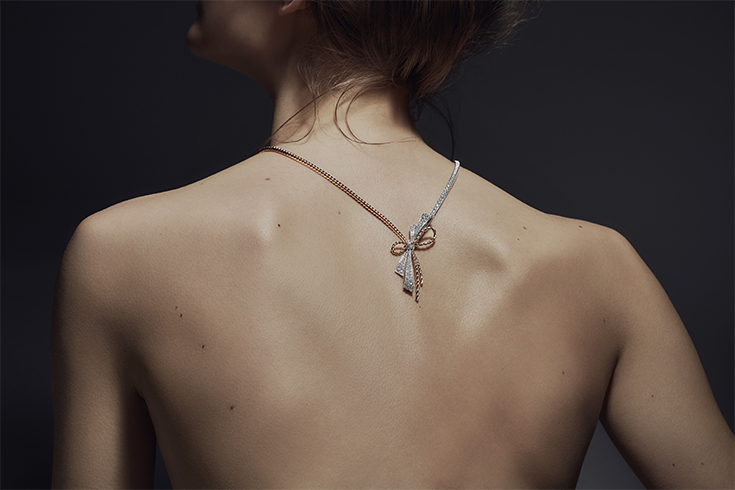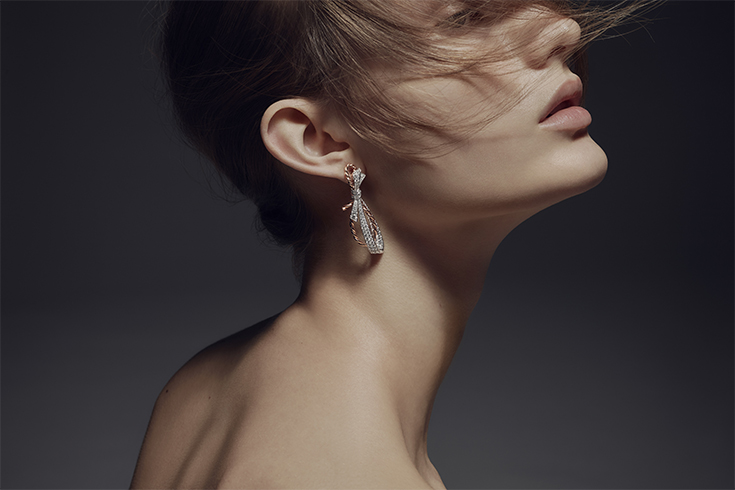 THE EXHIBITION
"Insolence", the new High Jewellery and Fine Jewellery collection by Chaumet, has caught the eye of photographer Karen Collins. Hanging from the picture rails of an ephemeral art gallery installed at 12 place Vendôme, Karen Collins's shots express the femininity and sensuality of the collection.
The photographer plays with the theme of "Insolence" as a second nature, in a contemporary reference to the Beaux Arts masters of the 18th century or the great avant-gardists of art photography such as Man Ray and Brassaï.
An American living in New York, Karen Collins chose photography after studying French literature. Her collaborations with Numéro, Stiletto or Vogue have contributed to the fashioning of her personal style, capturing moments of intimacy and tactile sensitivity through light and colour.
THE COLLECTION
Seductive hide-and-seek
"Insolence" tells the story of a diamond ribbon and a rose gold rope chain that meet to intertwine, tie and untie in a whimsical game of duality. A classic at first glance, this jewellery tale reveals a free-spirit. The bow-knot, on the verge of being undone, evokes light-hearted transgressions. Spontaneous and carefree, the "Insolence" collection celebrates a femininity which is sensual, hedonistic, and ready to embrace all of life's pleasures.
Tie, untie me
Inspired by the ribbons dear to Queen Marie-Antoinette and the jewelled garlands of the Belle Epoque, Chaumet's bow-knots have always symbolised the bonds of love and affection in the tradition of sentimental jewellery. The eternal tie between two beings, the knot that is carefully tied and presented to the world claims a pledge of serene love. Supple and nonchalantly woven, it is easily undone in intimacy, with "Insolence".
See the full range of this dazzling collection at https://www.chaumet.com.