From Waste to Winner: Q&A with EcoChic Winner Patrycja Guzik
Polish stylist and graphic designer Patrycja Guzik was named the winner of the 2015/2016 EcoChic Design Award, a competition for emerging eco conscious designers wanting to change the fashion industry one eco garment at a time. Armed with her creative instincts and graphic design background, Patrycja won over the judges with her "Heaven is a Place on Earth" collection. Using only sustainable material, she is now designing and collaborating with top Hong Kong up-cycling brand, Shanghai Tang.
Read more about Patrycja's experience below!
What was your inspiration behind your EcoChic Design collection?
My EcoChic Design Award collection is called 'Heaven Is a Place on Earth'. It's based on the idea that there is an everlasting pursuit of perfection in life, but at some point, when the feeling of emptiness and stagnation sets, one would be able to find harmony – and one's place on earth. I tried to make my clothes a shelter; a dreamy, heaven-like space that one could just take refuge in.
Texture, color and shape are important elements of the collection, and the forms are enhanced by patterns and prints. For example, I used a rug-making technique using second hand wool to make the textured jumpers. In terms of color palette, I used a lot of white, blue, violet and cobalt. I also collaborated with Polish illustrator, Mateusz Kolek, who designed the print based on the proposed color palette and my moodboard. He developed it after the many discussions we had about the theme, and is a labyrinth of symbols that take the audience through my story. This printing technique has also enabled me to bring new life to discarded textiles.
Of course, the textile waste and unwanted garments that I collected for my collection inspired me a lot too. I used old wool sweaters, hats and scarves for up-cycling and reconstruction.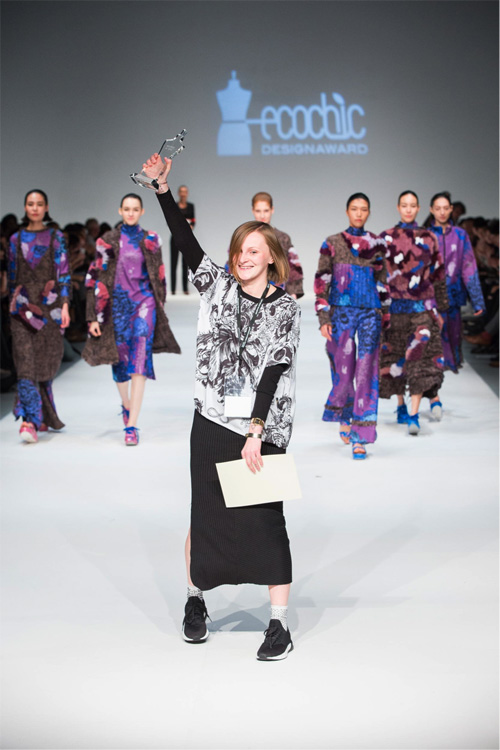 What was your favorite part of participating in the EcoChic Design Award competition?
To see all the amazing finalists' collections on the catwalk, and of course, the moment when I realised that I had won. Then, there are all the amazing things that come with winning!
It's been the most important experience and biggest adventure of my life so far. All the designers I met through EcoChic Design Award are so talented and conscientious about sustainable fashion. Each of them have their own stories, own experiences, and own way perspective on things...it was pleasure to spend time and work with the group of finalists and the Redress team.
What was the first thing that came to mind when they announced your name as the first prize winner?
I had a millions thoughts running through my head all at once. Ultimately, I was excited and happy because it meant that I would have the chance to return to Hong Kong for a few months to develop my very own sustainable capsule collection for a well-known brand, which would be produced at scale. That moment was a dream come true!
Where do you get your daily source of inspiration?
I like traveling and visiting different places. Good stories inspire me the most.
How is it so far working with world-renowned brand Shanghai Tang?
It's great! The design team is amazing so it's a huge pleasure to get to work alongside them. And I learn a lot every day. I've already finished the design process and technical documentation. I'll soon finish embroidery projects and we'll then send everything to the factory. I can't wait to see the samples! It's a big challenge to design on a large scale using textile waste - you have to be very creative.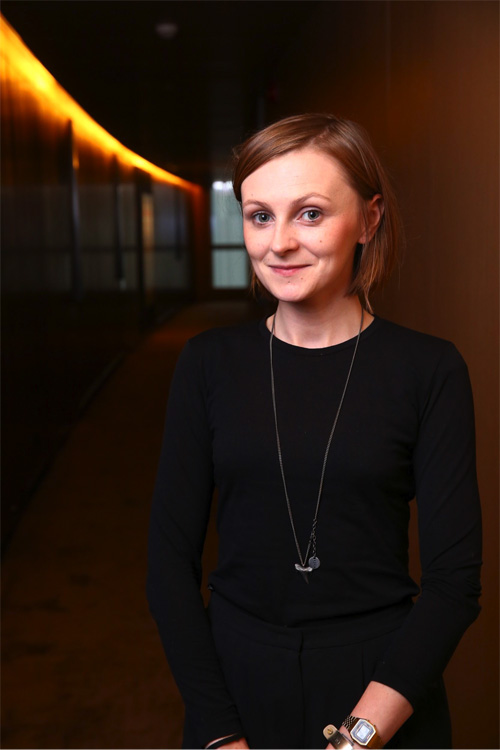 Why is it so important for the fashion industry to start making more sustainable clothing?
Consumers are constantly wanting more and for a cheaper price. As designers, we should stop for a moment and consider why sustainable fashion is important for us today and what it means for each of us in our work. Today's fashion industry is so fast paced and we're constantly looking for new things made from new materials.
But it's also important to remember that designers are able to make beautiful clothes using waste, that are equally, if not more, original and creative. It's not about wanting new things all the time.
Using waste can sometimes be challenging, but no one said life would easy! Easy can be boring! We need to recognize that less is more: we need to slow down our consumption, change our thinking around clothes, return to our roots, not forget our past and start thinking about our future.
What was the most difficult thing you overcame during the competition?
The biggest challenge would have to be standing in front of the judges to present my collection. I had to talk them about my moodboard and explain sustainable elements in just 3 minutes!
If you could describe your collection in three words, what would they be?
Narrative, conscious, pragmatic.
Are there any trends that you'd like to make a comeback?
This is a very difficult question! I missed the 90's but that's already making a comeback. As a teenager, I've also dreamt of having a red sweater just like the one Twin Peaks' Audrey Horne had, or an outfit similar to the one Matylda wore in Luc Besson's "Leon". I also think oversized bomber jackets and weird sweaters will stay as fashion must-haves forever!
If you can make a collection inspired by a movie, what movie would that be?
Probably one of Wes Anderson's movies: The Life Aquatic with Steve Zissou, The Royal Tenenbaums, Moonrise Kingdom... In addition to the wonderful storylines, I love the color palettes used as well as the wardrobe styling. There are also major fashion icons in his movies, like Suzy Bishop from Moonrise Kingdom or Margot Tenenbaum from The Royal Tenenbaums.
I'm also really inspired by Ghost in the Shell. They were filming in Kowloon, Hong Kong in June, and the styling was really strong: imagine a "post-cyberpunk of the future", if you will. It was filmed at night, with blaring neon lights, famous around Hong Kong- such an amazing inspiration.
Whats next for Patrycja Guzik?
When I complete designing my capsule collection for Shanghai Tang, I'd like to spend more time developing my own designs using the zero waste design technique, adding more everyday wear items to my existing collection. I really fell in love with this technique during The EcoChic Design Award. Further into the future, I'd like to develop my own brand.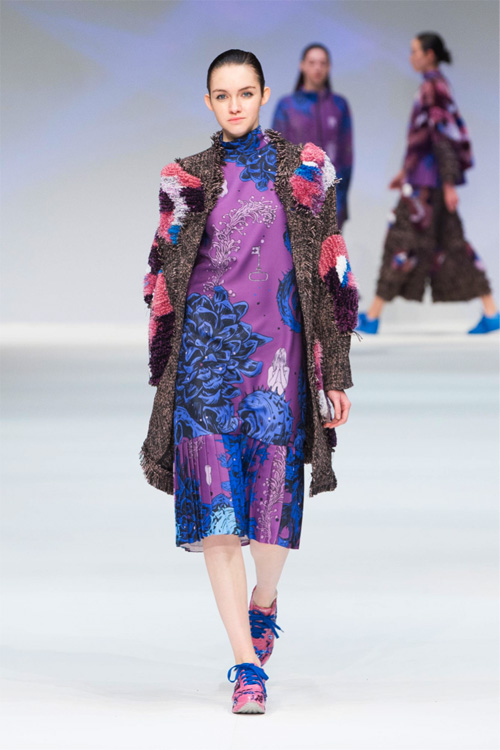 To know more about Patrycja's journey, watch
Frontline Fashion: The EcoChic Design Award
, Monday August 29 at 20:00 (UTC +2) Warsaw.