Fashion and Food Collide at GLASS Restaurant
Food has never been more fashionable than at Chef Gal Ben-Moshe's GLASS restaurant in Berlin. Originally from Israel, Chef Gal has been cooking since the young age of 15 and has worked in all corners of the world, including London and Chicago. The renowned chef has worked in many different restaurants and worked with many different cuisines, until finally deciding to open his own restaurant. And thus, GLASS was born.
GLASS has since become one of Berlin's most famed fine dining restaurants and is known all over the world for its welcoming atmosphere and minimalist design. I had a chance to sit down with the world class chef behind it all to talk food, the restaurant business and what his take on 'fashion on a plate' is. Read more after the jump!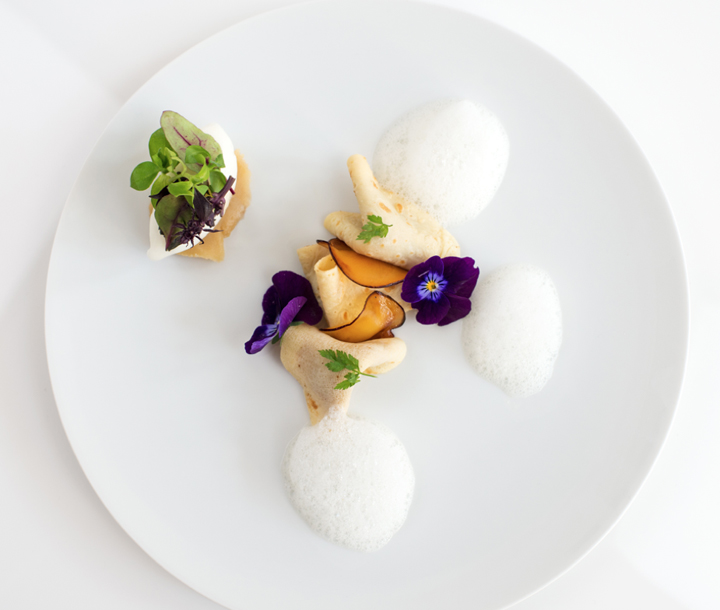 STEPHANIE: Tell us about your experience as a chef
GAL BEN-MOSHE
: I started working in the industry when I was 15. My parents divorced and I had to take care of myself. I started working in a Fish factory of a major importer in Israel that owned a restaurant. After two years in the factory I got an opportunity in the restaurant and just fell in love with the job (and found out I'm quite good at it). During my military service I worked in small restaurants and cafes and after I finished it I left Israel for 2 1/2 years in London, working in Maze, Marcus Wareing in the Berkeley and Hibiscus. I had to go back to Israel, and joined the team of a restaurant in a boutique hotel, but after 1 year I left for Chicago where I worked in Alinea. After my working VISA expired I came back to Israel and started working on the concept of my new restaurant, a year later I chose Berlin and moved here to open GLASS.
What is the most challenging part of being a chef/working at GLASS?
I think I fear stagnation. I think it is my job always to excite the customers, I don't just wish to nurture my guests, but also to thrill and excite. I always look for new ways and new ideas how to add to the experience and make it closer to perfection.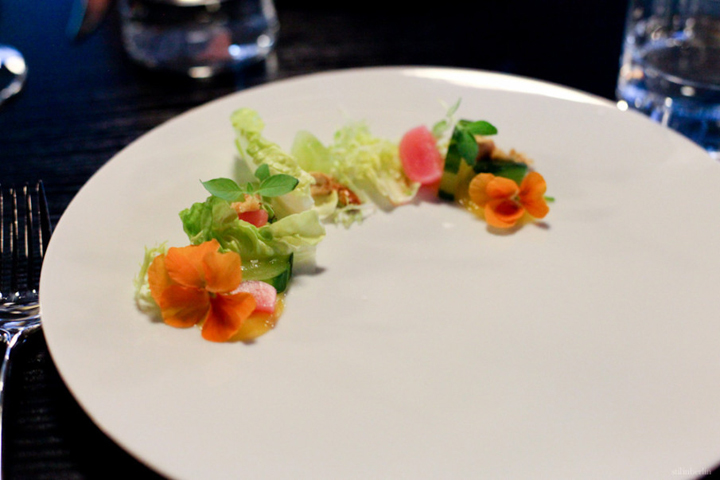 What is the most rewarding part of being a chef/working at GLASS?
When it actually works. When you go out to tables and they tell you that it is the best meal they ever had or that you reminded them of a childhood memory or experience. It is our constant reminder that we are doing everything right and that we are on the right direction.
What are your favorite dishes to eat?
Every Saturday I go to Markthalle Neun to eat the BBQ in Big Stuff Smoked BBQ for breakfast. They are doing the tastiest food in Berlin and their Ribs are to die for.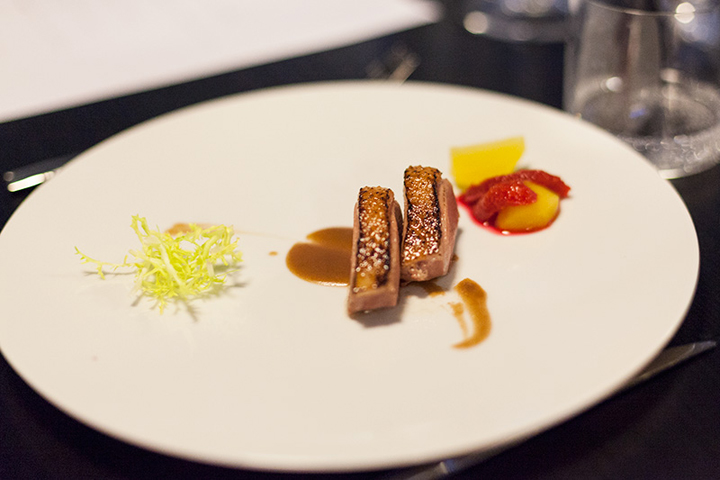 What is the most important part of being a good chef?
To remember that we are always still learning and that you can never stop opening your eyes to what is happening around the world, always be ahead of the trend, always check other markets, see what people are eating, try new foods, try new ingredients, learn new techniques.
Where is your favorite place to travel, culinarily speaking?
London. I think it is now the world hot spot for food and wine. As the local culture has no substantial food/wine culture, they adopt other cultures more openly, without "national pride" or "old school traditions" that seem to hinder other cultures.
Chef Gal Ben-Moshe will star in the world premiere of Fashion On A Plate Season 2, airing tonight. Visit
http://www.fashionone.com/foap
for more info.