Nike Turns to Japan with New Sacai Collaboration
Nike has just become cooler than ever with a collaboration with Japanese label Sacai. The sportswear giant has turned to Chitose Abe, Sacai's lead designer, to launch an exclusive capsule collection. The collection will include 8 limited edition pieces that combine Nike's sportswear functionality with Sacai's feminine sensibilities.
In an interview with
Business of Fashion
, Abe said, "I've always been inspired by original silhouettes and ideas that often come from utility, performance and sportswear. Nike is a classic and an original that has a purity about it and a familiarity to the silhouettes that they've created over the years, so it's a perfect fit with my aesthetic and inspiration."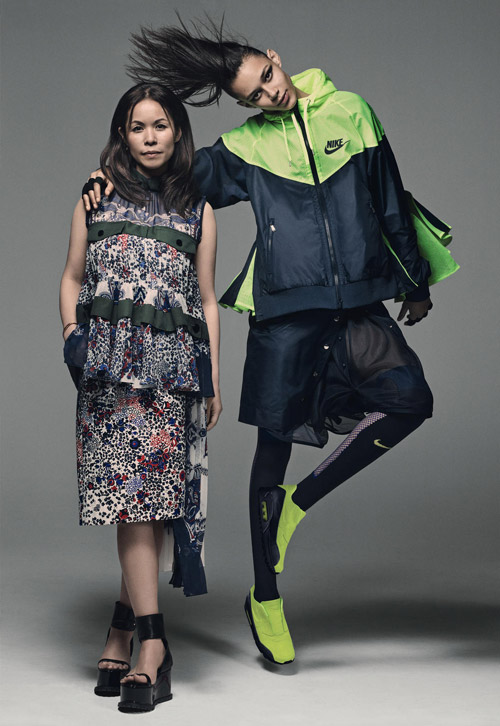 Chitose Abe with Binx Walton
The designer, who used to be a pattern maker for Comme des Garçons, is adding this collaboration to her resume just 3 years after Sacai first debuted its ready-to-wear line at Paris Fashion Week.