RiCaprio?! Rihanna and Leonardo Dicaprio Steamier than Fifty Shades of Grey
It has been revealed that Rihanna and Leonardo DiCaprio spent V-Day in the same place. The two were spotted inside of Manhattan's favorite club for the stars, Up & Down, and were later pictured leaving at the same time. Whether or not they were getting up and down together remains to be proven––but a girl can dream.
Though there is no evidence of the two canoodling in the club, this is not the first time the two stars have been caught in the same place at the same time. Rumors of RiCaprio first started surfacing after a source claimed that the two were
lip locked at a Playboy party
. Fans of both parties have been fantasizing ever since.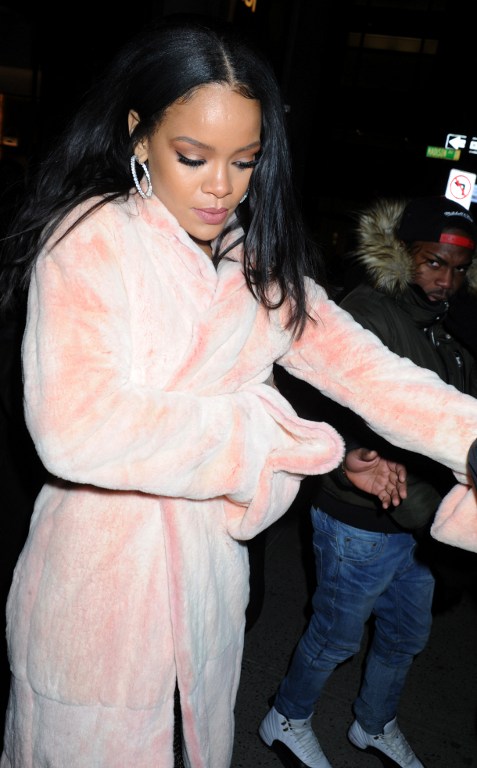 A potential Rihanna and Leo-Romeo romance is more tantalizing than
Fifty Shades of Grey
. Arguably two of the most attractive and most successful stars in Hollywood, the two clearly belong together. If there was ever a match made in Hollywood heaven, this would be it.
Kimye and Steele-Grey should watch their backs. If our predictions––and wishful thinking––come to fruition, Leonardo DiCaprio and Rihanna will be
the
greatest power couple in history. E.L. James should really start writing a fanfic.