Man's Best Friend
The man bag is in vogue, but it's a dangerous tightrope between looking like you are carrying a stolen woman's purse and being fashionable. Here's how to discern the difference.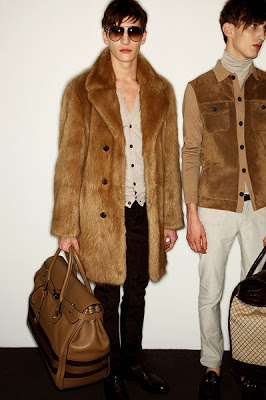 Gucci's take on the man bag.
There is a big difference between a man bag, a gym bag, and a briefcase. They all have their own distinct purpose. The man bag is for the city boy who needs to carry a novel, headphones, or an iPad for down time on the train.
Choose a fabric that suits you. Leather isn't for everyone and certainly doesn't go with a short sleeve button down and shorts. Canvas is a good alternative for these situations. Try not to get a bag with a print because it might clash with your outfits. This is a no brainer for women, but for men that are new to the bag game, it's integral to choose a neutral color: dark green, black, brown, or gray.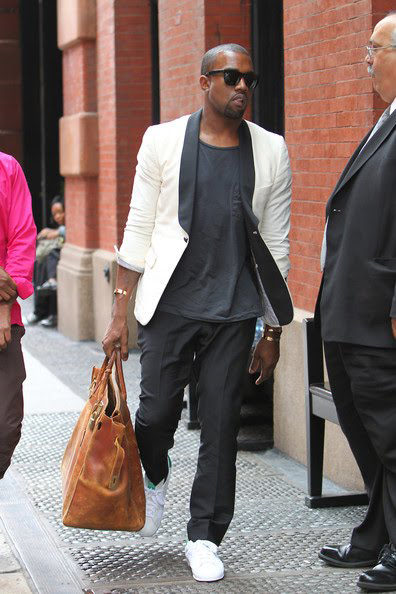 Don't be ashamed of your bag and learn how to hold it like a man. The way you hold the bag is nearly as important as the bag itself. Hold it wrong and you'll look like you're holding your girlfriend's purse.
Credits:
Gucci Photo:
http://oskarsobsession.blogspot.jp/2010_02_01_archive.html
Kanye Photo:
http://olgadonotdisturb.blogspot.jp/2013/03/hermes-birkin.html