ASIAN COUTURE FEDERATION AWARDS GALA – A NIGHT TO REMEMBER
Singapore's position at the forefront of the global fashion stage was sealed Tuesday evening as the Asian Couture Federation (ACF) presented the region's most prominent fashion awards at Marina Bay Sands. The prestigious event also saw the announcements of the MENA (Middle East and North Africa) Couture Council's landmark formation and the FIDé Fashion Weeks world tour, which will bring its unique and groundbreaking fashion initiatives across Asia and the world.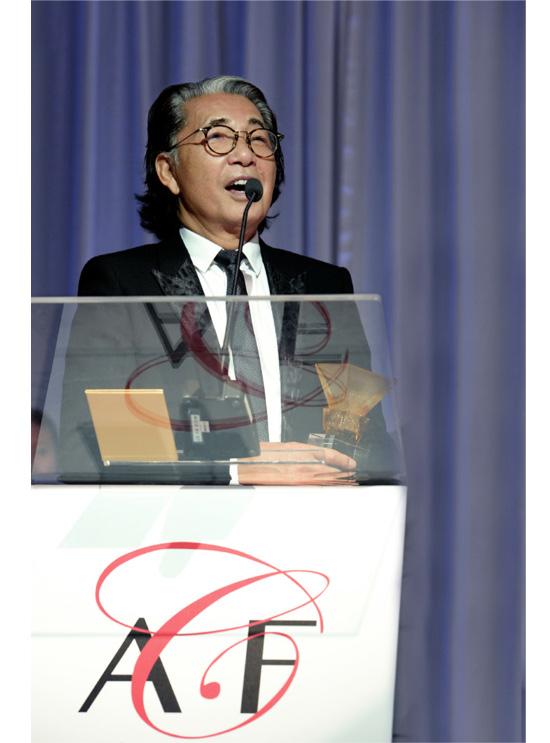 Attended by the most respected names in fashion, the ACF awards gala honoured key individuals across a range of disciplines and professions who have made a profound impact on the fashion industry, particularly in Asia. Fifteen awards were presented, including the Lifetime Achievement Award to ACF Honorary President, Mr. Kenzo Takada.
"Around the world, leading fashion federations such as La Chambre Syndicale de la Haute Couture, the Council of Fashion Designers of America and the British Fashion Council have made it a point to consistently recognise the best talents in their markets. To date, this simply hasn't happened in Asia," said Dr. Frank Cintamani, ACF Founding President.
"As part of its remit, the ACF has sought to recognise and promote the very best couture talent in the region. However, our goal of raising the wider awareness of the creativity and ability that exists in Asia cannot be achieved without the support and partnership of a number of individuals and businesses that also strive for excellence within their respective fields of expertise.

The ACF Awards pay homage to these individuals by acknowledging their efforts in raising the profile of Asia's fashion industry on the world stage. Each award represents outstanding achievement and reflects the commitment and excellence of each and every nominee," he continued.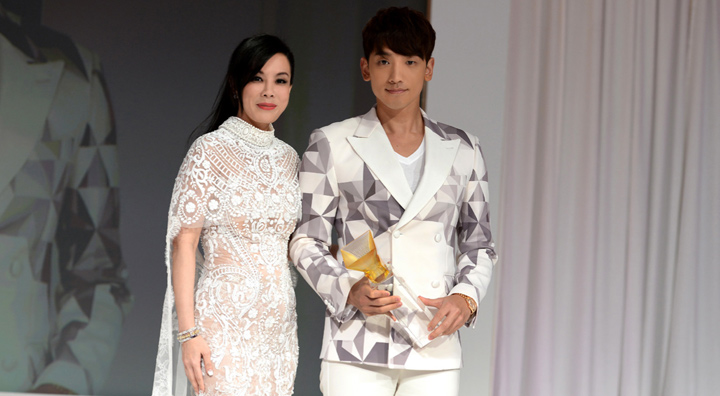 Additional awardees include Ms. Silvia Fendi for Outstanding Contribution to the Global Couture Industry, Mr. Bryan Yambao, more famously known by his moniker Bryanboy, for Outstanding Contribution to Social Media in Fashion and Rain (Jung Ji-Hoon) as the Asian Couture Federation Style Icon.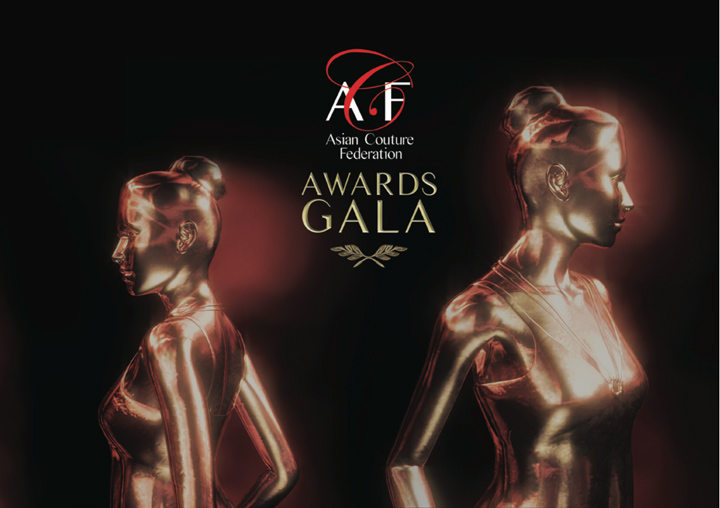 About Asian Couture Federation (ACF)
Inaugurated in 2013, the Asian Couture Federation (ACF) was set up to inspire, support, and promote the highest levels of Asia-based fashion design artistry to the Asian and global markets. The ACF aims to proactively assist with the development of a more attractive landscape for such talented Asian designers to remain in Asia and have their businesses headquartered in Asia for the global market. As the world's #1 market for fashion and luxury, the ACF seeks to support such talent and promote the creativity of its best local designers, to both Asian and worldwide audiences.