Positano Dreams
Sipping chilled limoncello, soaking up the warm Tuscan sunshine whilst gazing out to sea - life doesn't get much better than when its spent in southern Italy. With London a distant memory, I found myself filming in what is arguably one of the world's most scenic backdrops for the latest series of Stefanie's Style Diaries.
Filming took place along Southern Italy's Amalfi coast in the small picturesque village of Positano. A place like no other, so truly breathtaking that it has served as a muse to many well known artists such as singer-songwriter Shawn Phillips, Mick Jagger and Keith Richards from The Rolling Stones. I'd come here to discover just what makes this place so special. What exactly is it about this part of Italy that lures out the hidden creative in all of its visitors?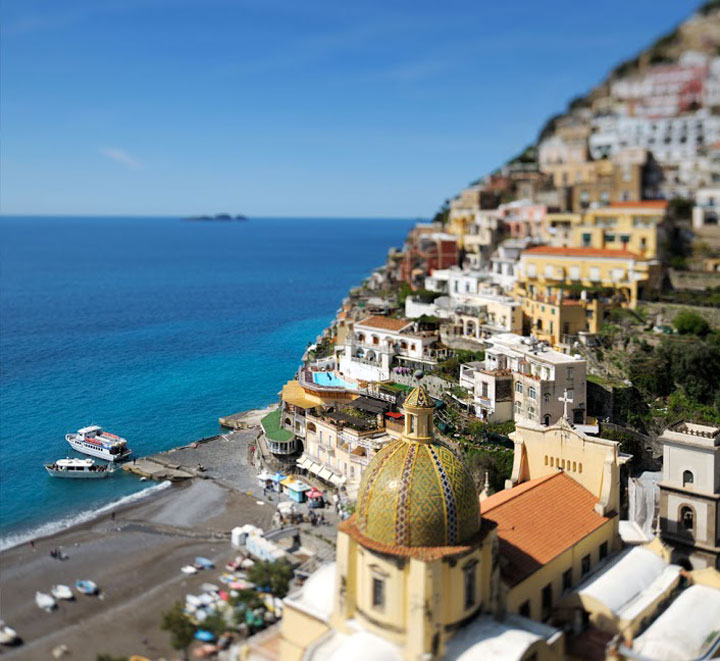 Magnifico!
Stepping off the boat into the village's quaint harbour is like stepping into a picture perfect postcard, with multicoloured homes and hotels scattered across the rocky cliff sides down to the coast. As soon as my feet touched the ground, I set off to find our hotel amongst the winding streets and little local shops. This proved to be a fantastic way to discover the village. Climbing up the cobbled steps underneath the hanging wisteria was like being inside an old Italian movie set. Its colourful, cobbled streets are lined with traditional cafes, floral wooden canopies and fashionable boutiques. There's a real sense of southern Italy with the smell of delicious pizzerias and trees filled with fresh lemons.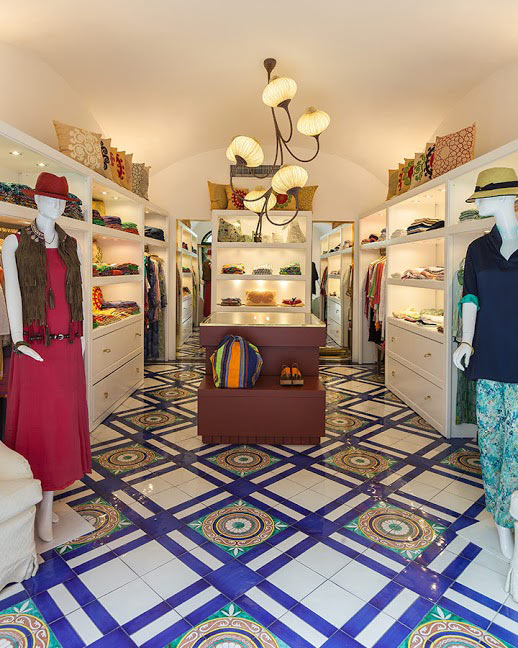 Live Life Like a Movie Star
To experience a real celebrity hideaway firsthand, I visited Hotel Le Sirenuse, an award-winning family run luxury hotel. With recent A-list guests including Reese Witherspoon and Sienna Miller, it had the celebrity seal of approval and I was so excited to check into Italian paradise.
Immediately upon entering the hotel, its charm and the feeling of being at home took me aback. With 58 rooms all furnished with all the comforts of a luxury hotel, it still maintains the atmosphere of a private home. Most rooms have a private terrace or balcony and all have whitewashed walls, vaulted ceilings and hand-made tiles on the floors.
Le Sirenuse is just the perfect getaway for those looking for great scenery, high-class service, delicious food and ultimate relaxation. The hotel is located within walking distance to the village's shopping and dining places for some local action, however, for total seclusion there is no need to ever leave with the hotel. It's unique in having it's own clothing store Emporio Le Sirenuse, a place to dine at restaurant La Sponda with Michelin star chef Matteao Temperini, and a piece of heaven on earth in it's own SPA that offers an outstanding signature massage. The scent of Le Sirenuse's own fragrance range fills the air and I felt myself falling in love with everything about the place.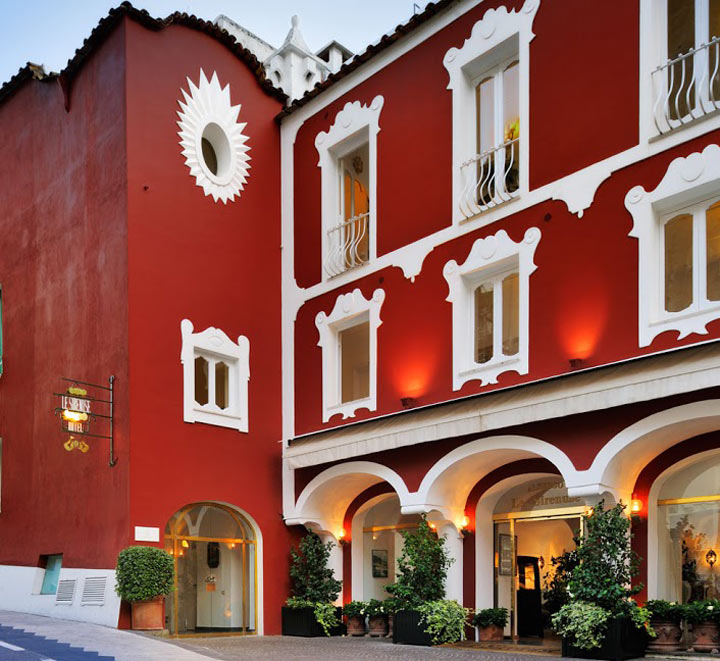 A Taste of Southern Italy
The Michelin starred 'Restaurant La Sponda' was the highlight of the stay at Le Sirenuse. Each evening, 400 candles provided light for the dining area, transforming it into the most magical place with an unforgettable atmosphere. Inspired by Mediterranean tradition, the cuisine consists of local fresh ingredients combining herbs, cheeses, ripe tomatoes and delicious seafood making each dish full of flavour made with true Italian passion from Matteo – the restaurant's head chef.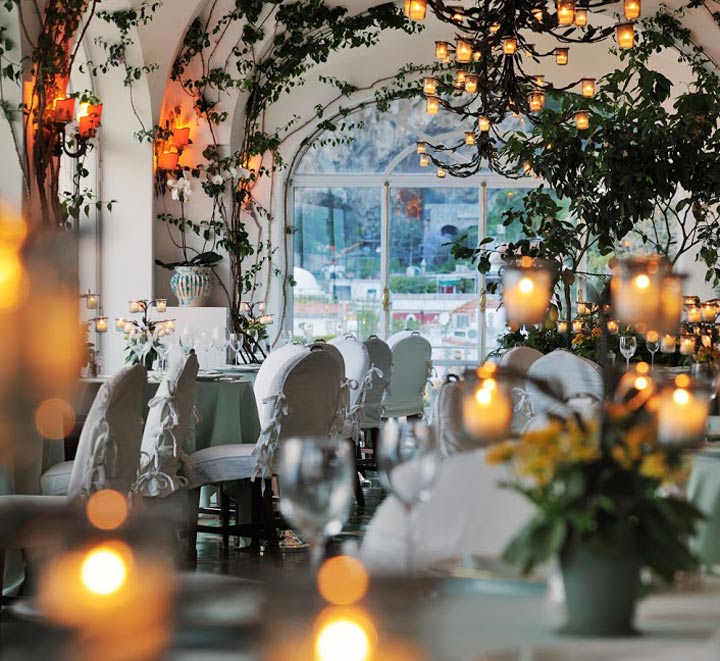 I couldn't leave Italy without putting my taste buds to the test with a selection of luxurious wines, cheeses and oils specially selected by Le Sirenuse's very own sommeliers. Each of the fine foods samples were carefully selected with traditional specialist knowledge, which resulted in a unique tasting experience giving me a taste of the longstanding flavours of Positano. Strolling along the harbour there where also many quaint shops which sell delicious limoncello (the region proudly champions this) and l'albertissimo – a must buy to bring the taste of Italy back home with you.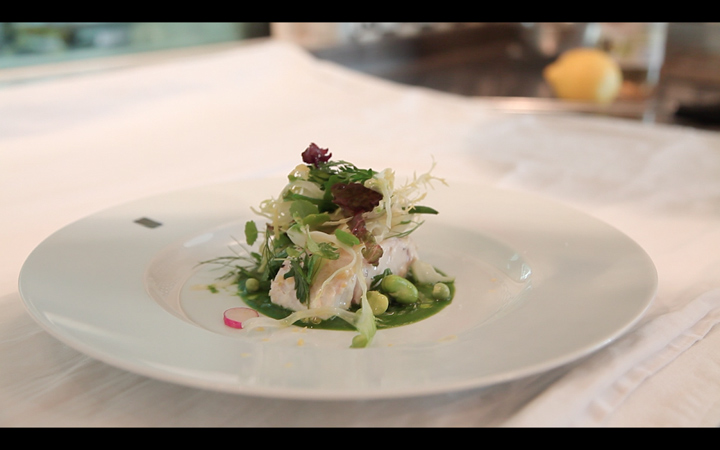 Arrivederci, Italia
My time in Positano was filled with some wonderful moments and experiences. I think John Steinbeck got it totally right about Positano writing "It is a dream place that isn't quite real when you are there and becomes beckoningly real after you have gone." I now wholeheartedly agree with that. The sights, sounds, taste, atmosphere and people make it all so special.
Sitting out on a sunlit terrace – just gazing out at the clear Mediterranean, I guarantee you'll spend some serious time contemplating why you don't actually move to Positano. Worry not however as this simply a common side effect of excess sun and limoncello. Give it a few weeks and it will eventually pass.... hopefully.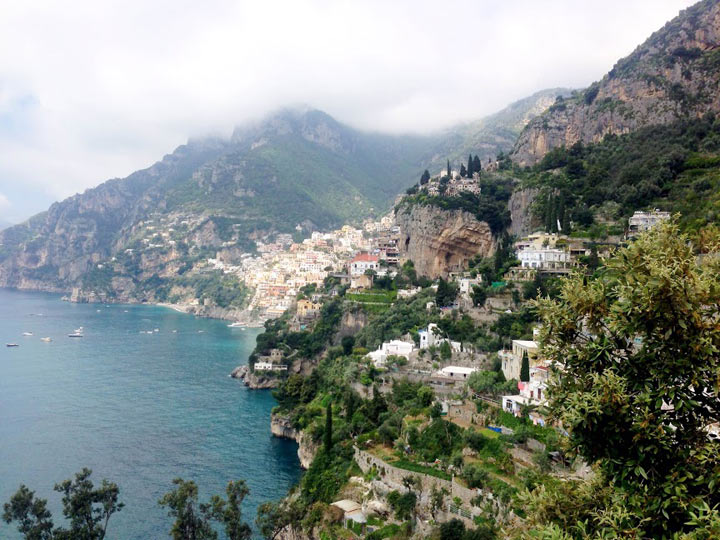 Stefanie's
Style Dairies
is a Fashion One original series hosted by fashion correspondent and presenter Stefanie Rycraft Jones. Positano will premiere this September, exclusively on Fashion One, FO and Fashion First. Check your local cable operators for more details.
www.fashionone.com/stefstylediaries
#stefstylediaries