Cara Delevingne Had a Hell of a Party at the GQ Men of the Year Awards 2014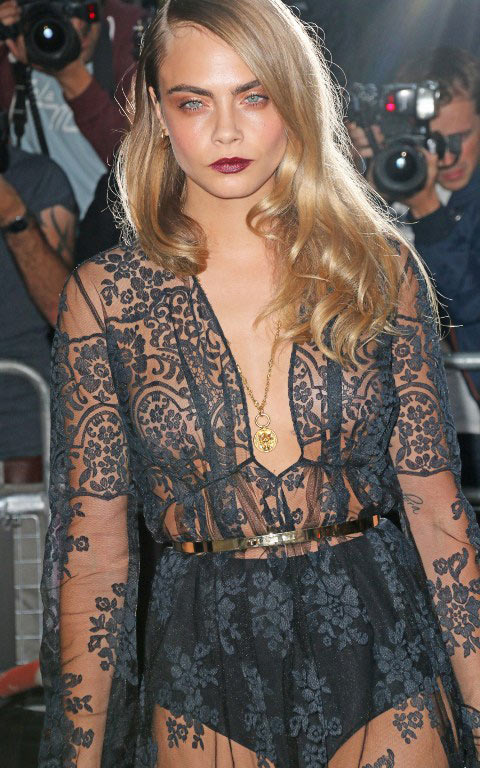 British supermodel
Cara Delevingne
definitely spent a crazy night at the GQ Men of the Year Awards 2014, where she didn't blow a single chance of making clear that she's the wild child of today's model industry.
When the 22 year-old Delevingne arrived on the red carpet, she immediately became the center of attention, wearing a sheer lace gown by
Burberry
with nothing but a pair of black hotpants underneath. Combined with dark and seductive makeup her entry for the night was pretty much perfect.
Over the course of the evening, Delevingne seemed to have a particular share of fun with topmodel
Jourdan Dunn
(24). First, the two posed on the red carpet with their hands on each other's breasts and – most likely a few drinks later – model
Daisy Lowe
(25) uploaded a picture to Instagram that showed the cheeky Delevingne trying to take a bite of Jourdan Dunn's buttocks.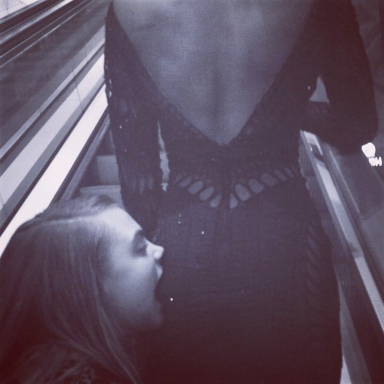 Photo credit: Instagram
However, after giving a quirky laudatory speech and wrestling star designer Jonathan Saunders to the ground, Delevingne might have taken one or two cups too much and in the end she had to be steadied by security personnel when leaving.