Angelina Jolie's Wedding Dress Revealed!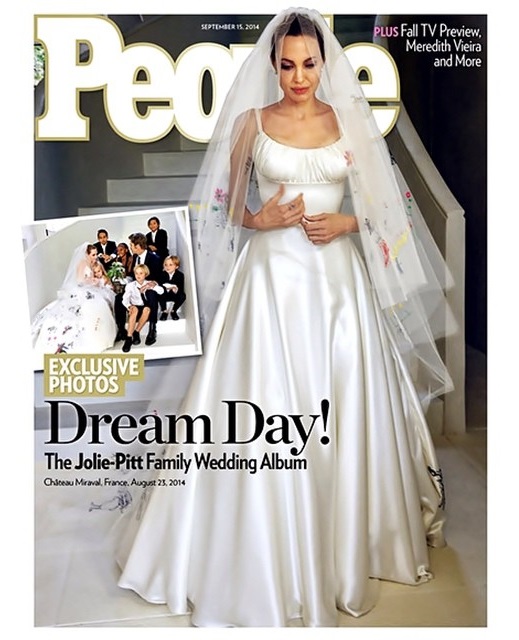 Finally the first picture of Angelina Jolie's wedding dress has been revealed! After her marriage with Brad Pitt at the French Chateau Miraval on August 23rd, the crowds waited for the first exclusive pictures in excitement. All kinds of rumors did the rounds, especially when it came to Jolie's dress
Now the wait is over as Jolie's dress was revealed on the cover of People Magazine's latest issue.
As expected she had Versace's master tailor Luigi Massi create her wedding dress. While the antique lace and silk seem quite traditional and simple at first glance, Jolie had a lot of special meaning literally sewn into the gown. Massi decorated parts of it and of the veil with drawings of Jolie's children.
"Luigi is like family to me and I couldn't imagine anyone else making this dress." The stunning bride told People Magazine.