BEYONCE DRUNK IN LOVE AT GRAMMYS
Daft Punk, Pharrell Williams and Justin Timberlake were the big winners at the 56th annual Grammy Awards in Los Angeles on Sunday, however the night was stolen by a raunchy performance by Queen of pop Beyonce and her rap husband Jay Z.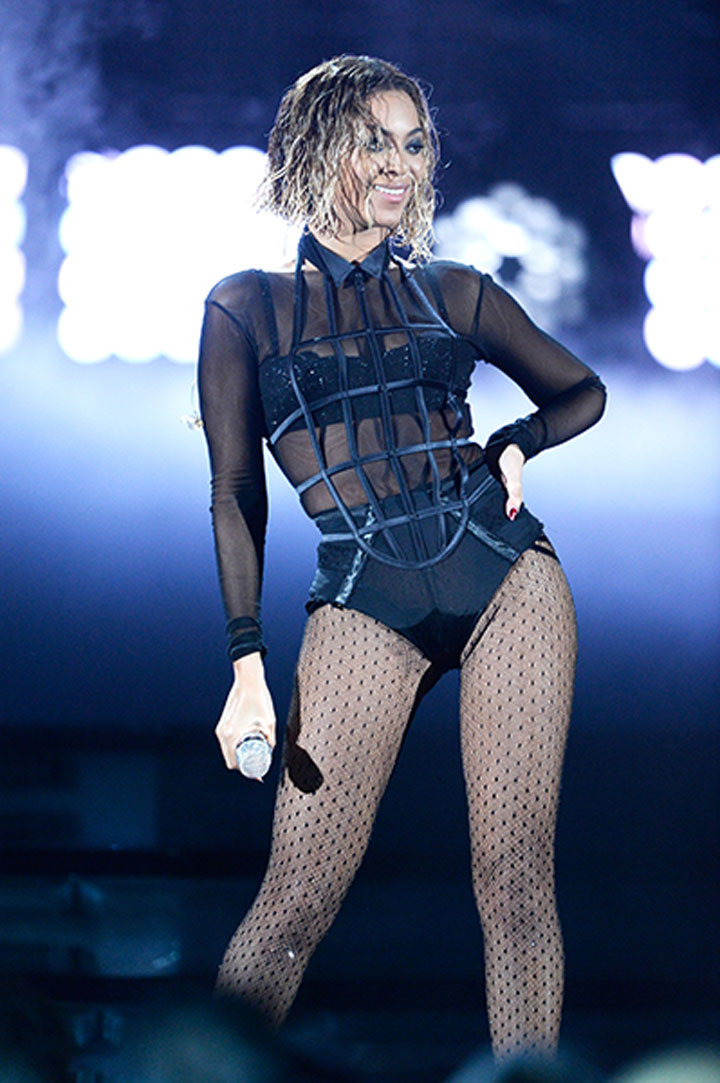 Gone are the days when the couple where 'Crazy in Love' now, after ten years the power couple opened the Grammy Awards with the new stage in their relationship : Drunk. Taken from Beyonce's self titled fifth album, it was the first televised performance of 'Drunk in Love' since the album launch in December 2013.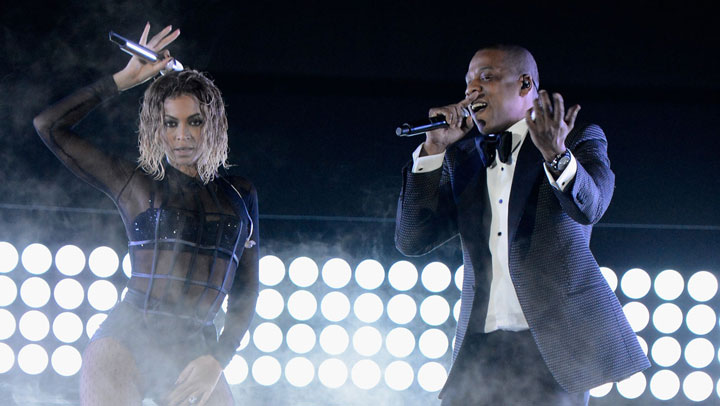 Beyonce took to the stage in a range of sexy lingerie instead of her signature sequinned outfits. Dressed in sparkling Saint Laurent tights, custom bra, La Perla collar body and Nichole de Carle body suit complete with wavy, wet hair she certainly looked raunchy and completed her outfit with
Stuart Weitzman
earrings.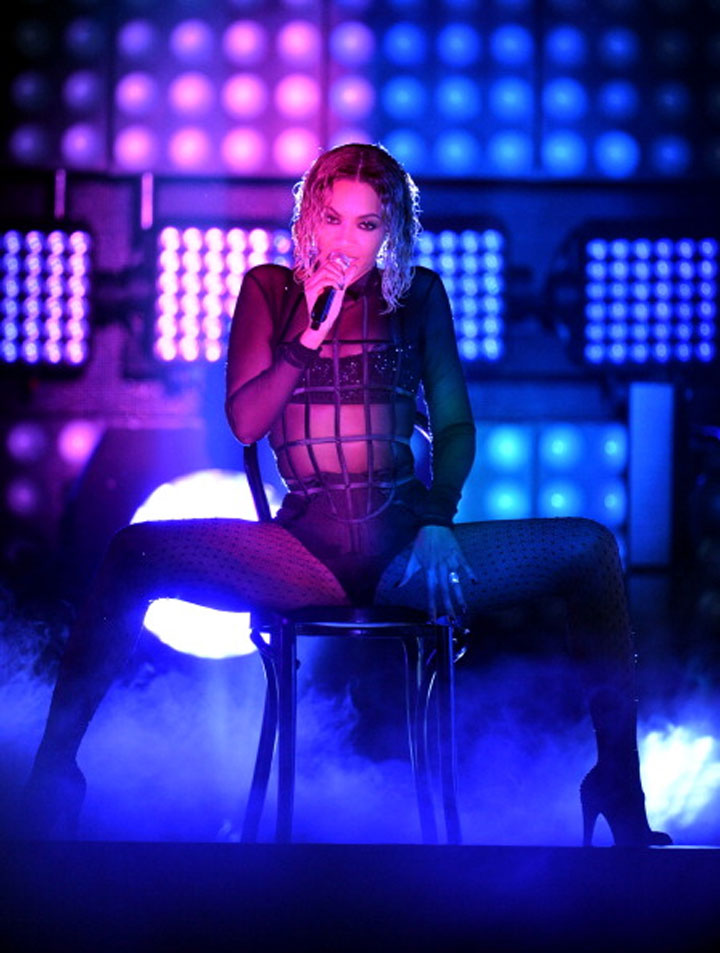 The couple got up close and personal with Jay Z dressed in a classy suit and tie, in which then collected his award in for his collaboration with Justin Timberlake for 'Holy Grail'.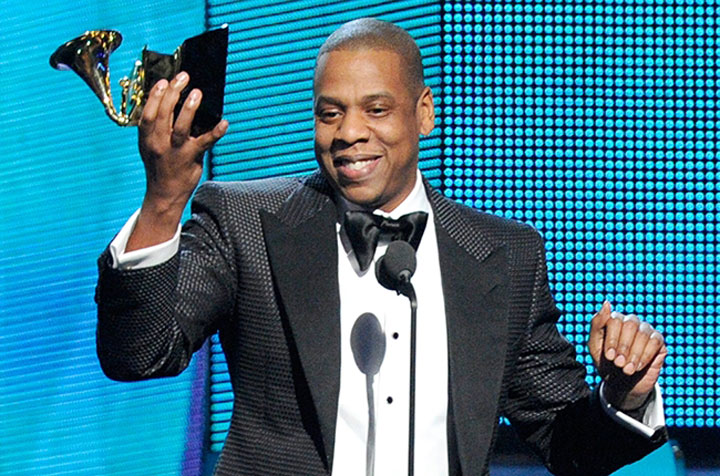 Expressing his love publicly once more for Beyonce, Jay Z stated :
"I want to thank God - I mean a little bit for this award - but mostly for all the universe for conspiring and putting that beautiful light of a young lady in my life," Jay Z said, looking at Beyonce. "I want to tell Blue that, look, 'Daddy got a gold sippy cup for you."'