Pearls of Wisdom
Banish the idea that pearls have a fusty reputation and are limited only to the upper echelons of society. Pearls are enjoying a renaissance this season. Not only are pearls the hottest jewellery trend this season, they are everywhere in abundance. Lashings of pearls adorned the runways of many coveted designers' catwalk shows this season at London Fashion Week. With the recent opening of the Pearl Exhibition at the Victoria and Albert Museum, pearls are also the cultural must-see of the moment.
Dust off your grandmother's keepsake jewellery box, get the look with the finest pearl inspired pieces around or jump on the pearl bandwagon with these ideas - and no they're not just restricted to jewellery.
Classic Pearl Necklace
There's a reason why a pearl necklace became Coco Chanel's signature piece. She often draped herself in pearl sautoirs, showing off these prized gems radiate elegance and beauty. A simple strand of pearls like this
freshwater pearl necklace from Winterson
is a timeless addition to any outfit. Made using the most exquisite freshwater pearls around, this stunning necklace is a jewellery box essential.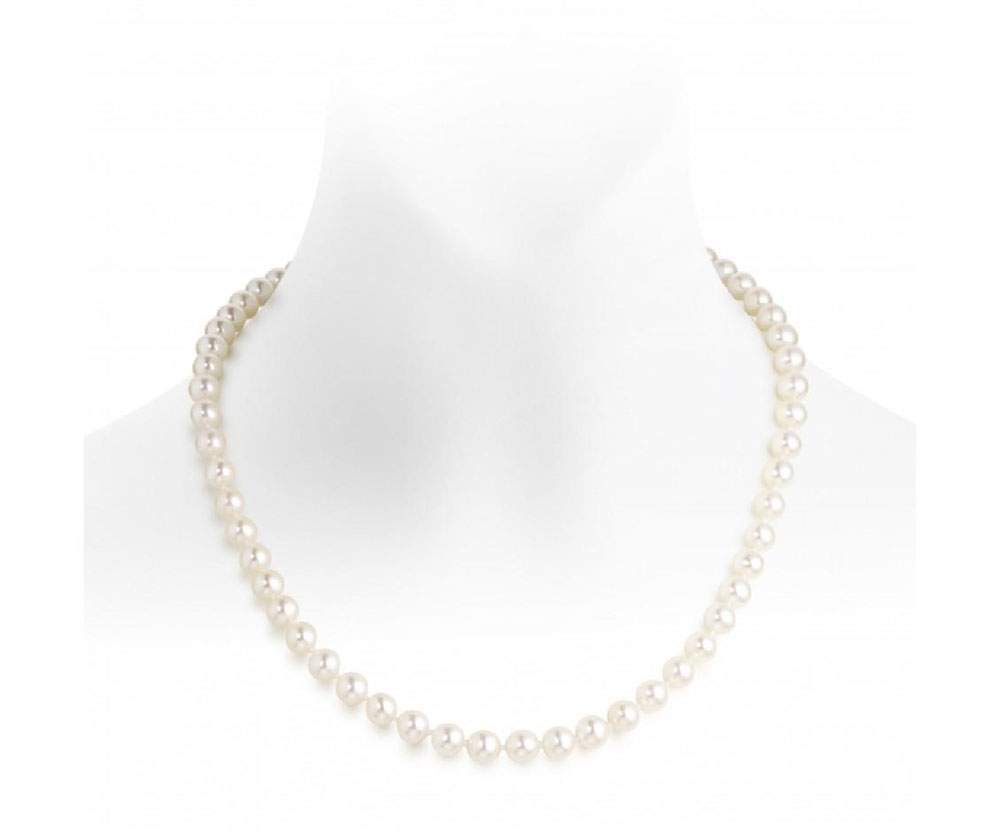 Pearl Peplum Top
If you want to sport this look through your sartorial choices, then this show-stopping peplum top by Alexander McQueen is a subtle and elegant way to incorporate pearls into your style. The elegant aesthetic and stunning shape makes for a sophisticated look and feminine silhouette - perfect for formal occasions that require effortless class and style.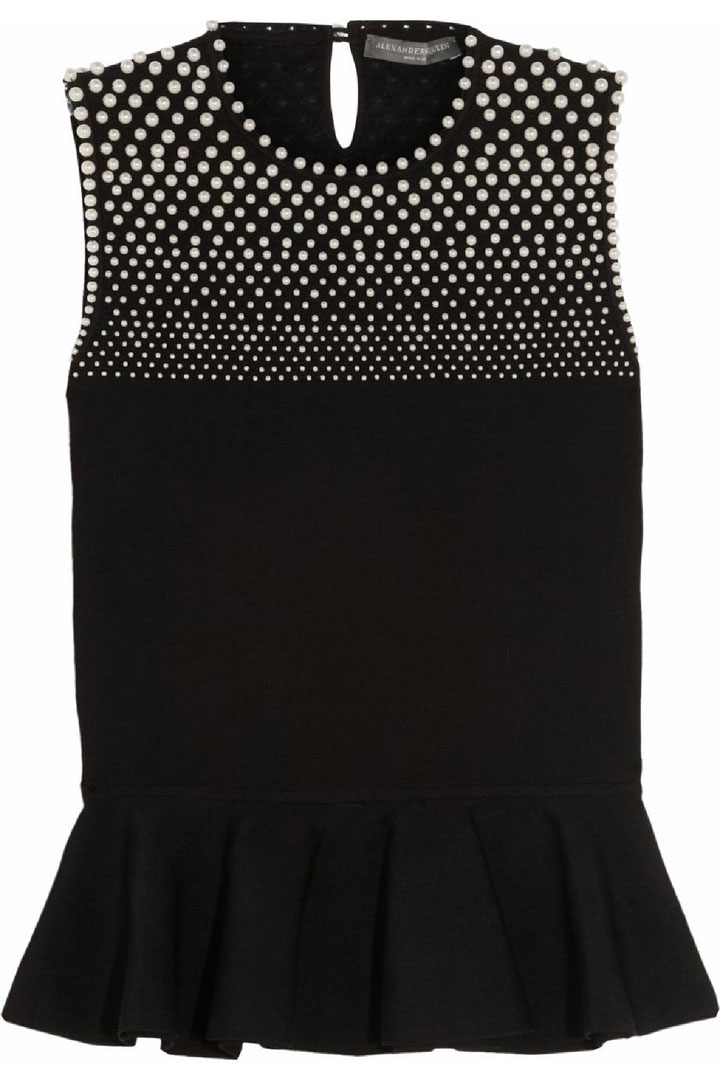 Embellished Pearl Pencil Skirt
Inject some interest into your pearl clad attire with this pearl
embellished pencil skirt from River Island
. Featuring an intricate design full of pearls, this sleek skirt is a unique, refined and successful fusion of a classic garment with a timeless jewel. The muted nude hues further enhance the delicacy and femininity of this piece.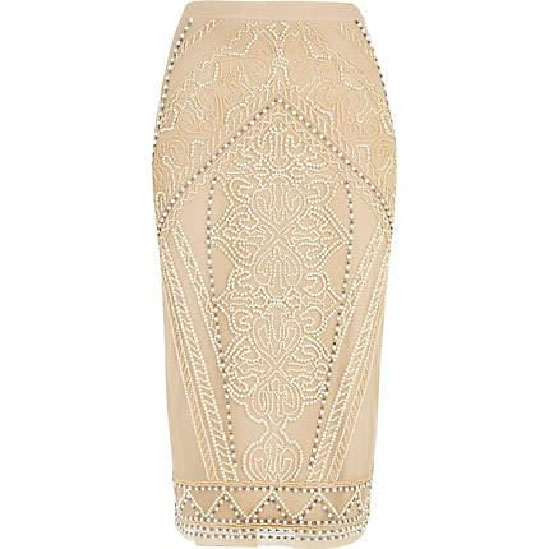 Pearl Cuff
Make a statement with a chunky pearl bracelet. This
Stella pearl cuff
will make an impact by itself, meaning you won't need to worry about teaming it with any other jewellery. Featuring white faux pearls, intertwined within a metal framework, this beaded cuff is bold and directional - an updated take on a timeless classic. If you do feel bare without any other jewels, team this piece with a pair of pearl stud earrings for an effortlessly glamorous look.
Credit: Rebecca Jones