H&M revealed that they're teaming up with Beyoncé Knowles.
From giving an amazing show at the Superbowl, to designing her own clothing line, to being a full time mom, the queen of R&B has proved again to be a multi-tasker of the highest degree. Beyoncé will be strutting her ever amazing body in the Swedish retailer's new summer campaign, introduced as 'Mrs Carter in H&M'. The campaign was shot earlier this year by photographers Inez van Lamsweerde and Vinoodh Matadin at the Bahamas and represents a collection of trendy swimwear and beachwear pieces. The scoop was first revealed on Twitter by one of Beyoncé's dancers right after the shoot, but both parties denied any form of partnership.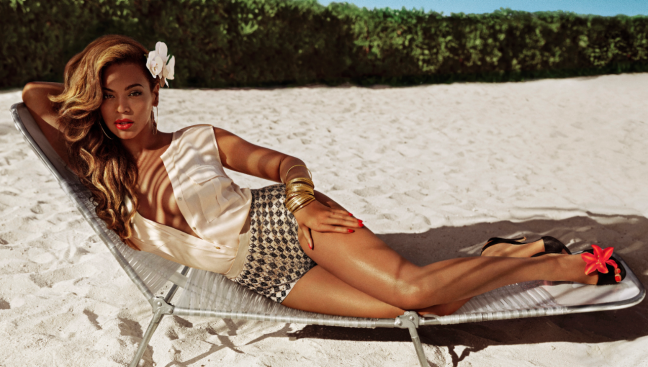 The 31-year-old star will not only be gracing the print adverts but also the accompanying commercial video, which features Beyoncé's new song, Standing On The Sun. According to creative director Donald Schneider the campaign is an 'epic fantasy, with glamour, drama and also a sense of paradise'. We couldn't imagine any one else but Queen Bey to symbolize all these elements together in such a perfect way. Nonetheless, she was involved in the design process as she admits that she's always liked H&M's focus on fun and affordable fashion. Beyoncé continues 'I really loved the concept we collaborated on to explore the different emotions of women represented by the four elements – fire, water, earth and wind. It was a beautiful shoot on a tropical island. It felt more like making a video than a commercial," says Beyoncé. The collection also includes an 'H&M Water Collection tie dye bikini in order to raise money for the charity organization WaterAid and will be available at the beginning of May in H&M stores worldwide.
www.hm.com
Picture by H&M