ONE STEP AHEAD WITH STEFFI FREIER
Staying healthy, active and on top of her agency game is what keeps
Ice Model Management
director
Steffi Freier
standing proudly as the founder of one of the world's most sought after international agencies in the modeling industry. Featured on our hit series
Agencies Season 2
with over 2 decades of experience and an extensive portfolio of sophisticated and professional models, Ice Model Management boasts some pretty impressive names and offers a wide range of model genres for clients to choose from. Whether it's a glamorous fashion spread or a fun and spunky project involving children, this epic agency has something for everyone with no signs from Steffi of slowing down.
We talk surfing, schedule juggling and what it takes to be a model with Steffi in the full interview down below!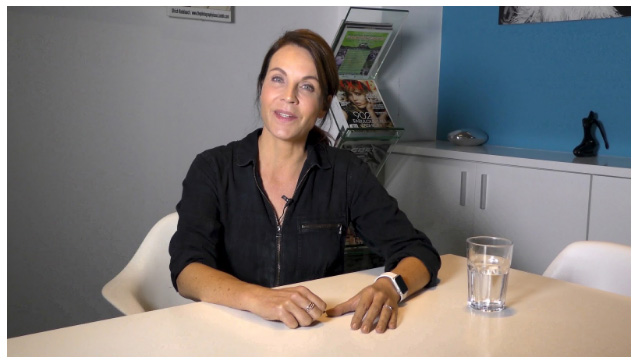 What does a typical day look like for you?
My day starts early, mostly at 5:00 a.m.. I do Pilates 3-4 times a week before work. Once at the agency, I have meetings lined up daily with models to discuss their careers or with clients looking for talent for their shoots. On top of that, I receive up to 300 emails which I need to answer. Most of them are briefs from clients, so it is hectic every day, but never boring!
Can you tell us more about the history of Ice Model Management?
Ice was founded by myself nearly 22 years ago. It has since grown and we have branches in Johannesburg, Durban and now also in Germany. I came to Cape Town on a scouting trip in 1992 and fell in love with the country. South Africa is known for its beautiful models and is one of the best scouting markets in the world. ICE was the first international founded agency in South Africa and together with my fantastic team we have achieved something beautiful.
What are the challenges and perks of being director?
The challenges are definitely that I am responsible for everything. It often weighs heavily on my shoulders and therefore I now have partners in each agency and division. We share the ups and downs together like this. It became too much for me to run all of it alone. The perks are that I get to travel a lot and have been able to meet interesting people from around the globe.
You offer so many opportunities for models – kids, teens, adults, even actors! How did these different branches evolve and how do you manage so many at once?
I have partners in all these divisions, as I feel you achieve more if you have "owners" sitting in your agencies since they have an invested interest in them as well. We opened these divisions as the market was asking for them in order to stay a step ahead of the game.
What kind of qualities do you look for in your models?
Discipline, self-respect and dedication. We can only get somebody to go far if they really want to do this and see it as a proper career. It only works as a team.
A great look helps as well!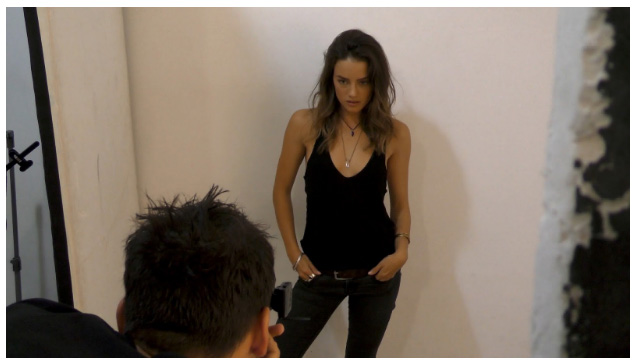 Is modeling viewed positively as a career in Cape Town or South Africa as a whole?
I think so. There have been lots of successful models found in South Africa ( Candice Swanepoel, Tanya Fourie, Katryn Kruger, Georgina Grenville to name just a few ) and they are great role models.
What drives your passion for the modeling industry?
The South African models do excite me as they have such interesting looks.
To find and make a model is very satisfying. On top of that, I never know who will call me on a daily basis, who will walk through my door or who will email me. No one day is like the other. I dislike boredom and boredom is definitely not happening at ICE.
How has the modeling industry evolved since Ice Model Management was started?
A lot has changed in the past 22 years, but I have to say the past 2 years have had more changes than ever. The importance of social media and the rise of influencers (we have our own Influencer star, Jessica Lee Buchanan) have taken over the model industry. It is super exciting and interesting but a bit scary at times. The need for change and content is so fast that I sometimes don't know what's next. My prediction is that everything will slowly but surely move into moving images, away from print, meaning more video.
When you are able to take a break from your busy schedule, how do you like to enjoy your free time?
I recently started surfing, so I go with my future husband (we are getting married soon) and relax in the water. We also love travelling or just being outdoors.
What's in store for the future of Ice Model Management?
There is a big project on the horizon, but I am not ready to disclose this yet. Keep an eye out, though!
-----------------------------
Catch
Steffi
and her agency
ICE MODEL MANAGEMENT
on
Agencies Season 2
this
Saturday
,
February 18
at the following times:
February 18
at
14:30 (GMT+2) CAT
Mauritius Telecom (channel 71)
DStv (channel 178)
GOtv (channel 56)
Consat TV(channel 235)
February 18
at
13:30 (GMT+2) CAT
StarSat (channel 283)
February 18
at
3:00 (GMT+3) EAT
Zuku (channel 720)
Parabole Maurice (channel 830).
For more information about
Ice Model Management
, please visit
http://www.icemodels.co.za
.