Living the Dream: Behind the Cover with Harper's Bazaar Poland.
When it comes to global recognition and longevity, no magazine commands greater respect and esteem than Harper's Bazaar. For 150 years this historical publication has captivated audiences worldwide with its stunning photography, inspiring articles and of course its high quality design and fashion content. Originally published in the U.S., Harper's Bazaar is now enjoyed by readers in 32 countries around the world, including Warsaw, Poland where it has enjoyed a thriving success for almost 5 years now. Join us as we talk with Fashion Editor Kara Becker and find out how this busy fashionista keeps Harper's Bazaar running smoothly!
Read the full interview with Kara down below!
1. Tell us a bit about yourself.
I'm the fashion editor at Harper's Bazaar Poland. I graduated from the University of Warsaw with studies in cultural anthropology, so besides fashion my interests are in art and film. I was raised in Poland and Austria as I have both nationalities. That's why Warsaw and Vienna are so close to my heart. I love the combination of both aesthetics - edgy, rough, elegant and classy.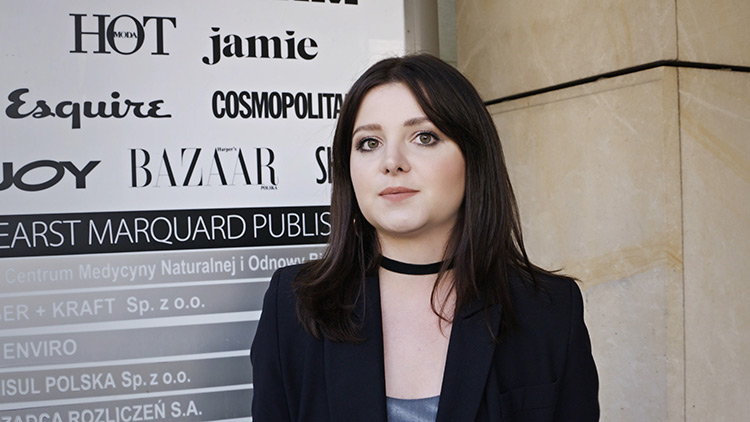 2. Have you always been interested in fashion?
Yes, I've always loved fashion, even when I was too young to understand it. My parents have amazing taste when it comes to clothes so it was pretty natural for me to understand the importance of being well-dressed. When I was a teenager, I found myself loving fashion in a different way. I started learning about the history of fashion and read fashion magazines like crazy. I always loved the aesthetics and content of international versions of Harper's Bazaar. I could always learn something new from them.
3. How did you land a job at one of the most internationally acclaimed fashion magazines?
I still remember the day I found out that Harper's Bazaar would be launching a Polish edition. I was over the moon. As you said, it's one of the most internationally acclaimed fashion magazines. I knew a job here would be a dream come true. I was working for another fashion magazine at that time, and after I'd received some information that HB was looking for a fashion editor I decided to give it a try and it worked out!
4. What is it about Harper's Bazaar that makes it stand out from the crowd?
It's an amazing combination of fashion, art and culture in general, which is everything I love. I admire the fact that we are not afraid of niche topics. This is why we are able to teach our readers and ourselves something new every month.
5. Can you tell us what a day in the life of a Fashion Editor looks like?
It's crazy and it looks totally different every day. It's full of meetings, interviews, typing in front of the computer and also searching for new exciting topics. I think being an editor is not only a job but a way of life. Wherever I go, even on vacation, I need to go to main galleries and museums just to learn and see something new. I need to have my eyes wide open to see what new and exciting thing is coming.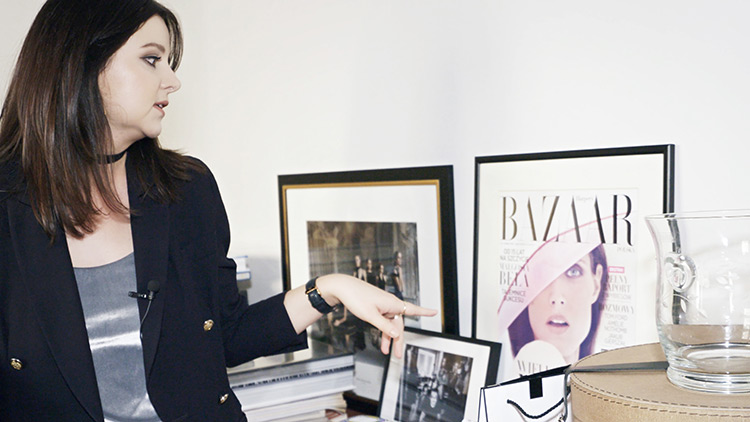 6. How would you define your style?
I think it's exactly what I was telling you about in question 1. It's a combination of the aesthetics of Warsaw and Vienna - edgy but elegant. I have a crazy amount of blazers and jeans but I also love to try new trend, so in my wardrobe you'll also find a crazy embellished leather mini skirt and a jacket with pearls all over it. I also adore men's fashion and buy men's clothes for myself. They're amazing! Dressing up should be fun, shouldn't it?
7. Which designer are you most excited about at the moment?
I will always love Nicolas Ghesquiere. He's an absolute genius. I also adore Dries Van Noten and Miuccia Prada. At the moment, when it comes to fashion, I'm super interested in its new wave led by Demna Gvasalia's Vetements and Gosha Rubchinskiy. Eastern European aesthetics in the big fashion world? So fresh!
8. Do you have a favourite article or interview that you've done so far?
Oh, there are a lot of them! I love meeting new people and I also believe that every single person enriches your life and makes you learn something new about the world and about yourself. The first thing that comes into my mind is an interview with Jean Charles de Castelbajac. It was a great conversation about the relationship between art and fashion and he was telling me about his friendship with Andy Warhol and Jean–Michel Basquiat. It was absolutely unforgettable!
Behind the Cover airs Tuesday, November 22 at 19:00 (UTC+1) Warsaw.