Green IS The New Black Asia: A Conscious Festival 2016
The second annual Green Is The New Black: A Conscious Festival 2016, was recently held on October 22nd at the Jen Tanglin Hotel in Singapore. The festival, the first of its kind in Singapore, aims to provide an all-around immersive experience for participants and visitors alike, featuring transformational talks, local fashion, beauty and lifestyle brands that are all conscious about their business practices. Visitors can also enjoy a series of workshops where they can learn how to adopt a more positive and impactful green lifestyle.
The festival was a full-day event and the transformational talks started as early as 9am. The talks brought together conscious living and working leaders from around the world. Style influencers and successful entrepreneurs were also present for rounds of friendly banter and discussions to help audiences discover, connect and get inspired to make a conscious and green lifestyle choices.
There were 3 separate transformational talks aimed to empower audiences with useful information and encouraging them to make a commitment and take preventative measures from further harming the environment.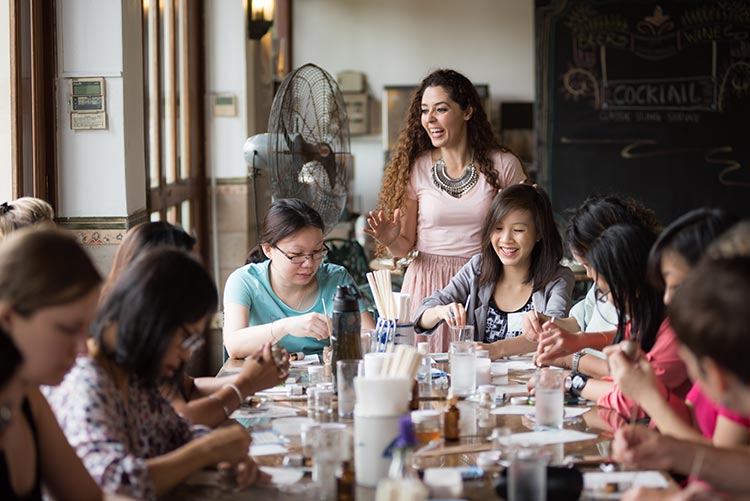 Audiences were able to find a purpose and learn about more eco conscious ways of living, in turn, becoming a part of a group of "green warriors" whose sole purpose is to reduce the damages done to the environment. They also had the opportunity to learn how eco conscious fashion can be stylish, ethical, and sustainable from some of the top fashion influencers around. Notable speakers included Carry Somers, Lanvy Nguyen, Ho Renyung, Jacqui Hocking, Masami Sato and Tjin Lee.
The festival also had a series of health and beauty workshops, showing festival-goers how to make organic products that'll easily fix their everyday hair and skin concerns, the organic way. This fun and interactive workshop was sponsored and brought by Habiba Raffa from Ayelli. Those enthusiastic about yoga were also given a special treat by Strala Yoga and The Wellness Report, a revitalizing and relaxing yoga session followed by a poolside retreat.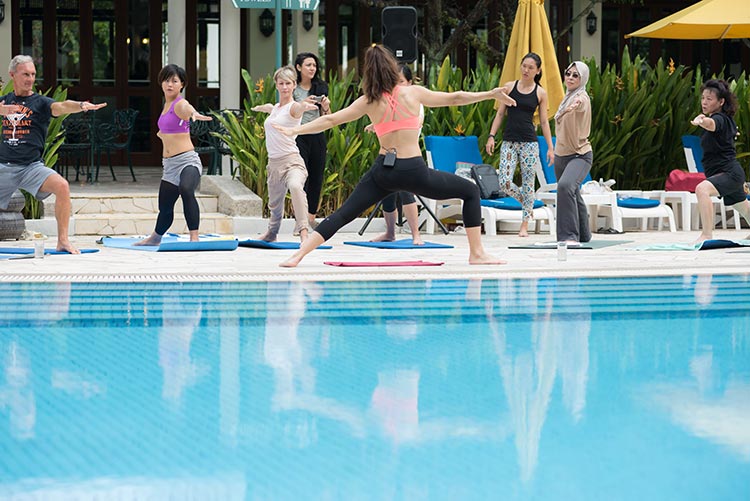 Another exciting highlight of the Festival was the Mindful Marketplace. Organizer, The Wedge Asia, brought together more than 50 brands and vendors who have been creating food, tea, coffee, and skincare using organic, green and sustainable ingredients. The brands and vendors also showcased fashion and jewellery brands made from organic, recyclable, eco-friendly and sustainable material.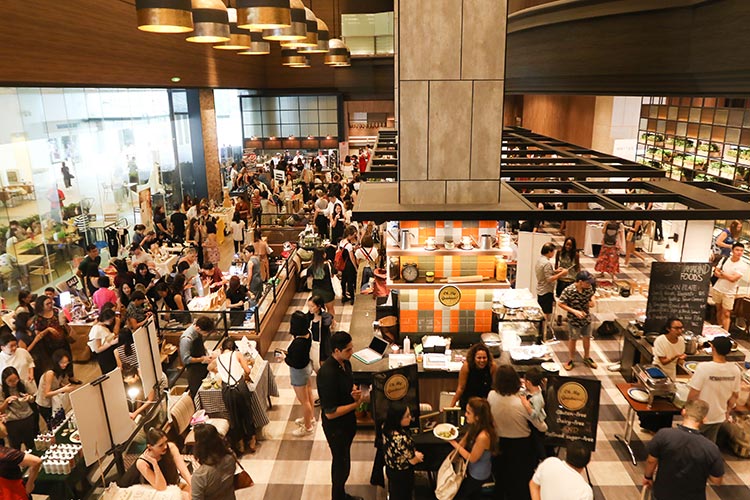 Participating brands at the Mindful Marketplace included Zhai Eco Collection, Frankitas Bags, Matter Prints, Frank Skincare, The Scent Library, The Seventh Duchess Organic Tea, Yoga Journal Singapore, Caden & Charles and many more brands.
The full-day Festival came to a close with a free-entry to an epic pool party with beer from
Asia Pacific Breweries, brewed using solar energy
, spiced rum from
Sailor Jerry
and coconut water from
Coaquasg
. Party-goers were also treated to great music and beats churned out by the DJs from the
Matteblacc
crew.