Fashion X Tech: A Gift Worth Giving for the Holidays
Ever since women and men began creating clothing, the history of fashion and technology has been tightly interwoven. Sewing, which has been around for over 20,000 years, was arguably the first technology in fashion. And gradual improvements to needles, threads, and textiles, slowly started to follow. But in the centuries that followed the unstoppable march of progress took fashion from purely functional to stunningly stylish.
Nowadays, we take for granted the myriad of marvels that make modern fashions possible. From synthetic fabrics and textiles, to automated manufacturing machines and techniques, 21st century clothing is a testament not only to human ingenuity but also to the aspirations of society to keep elevating the aesthetics of how we cover our bodies.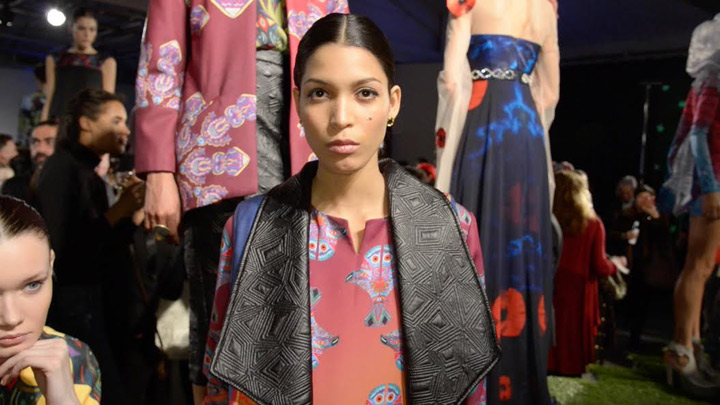 Fashion meets Tech on Epson Digital Couture show
As the holidays approach, the season of giving also intertwines fashion and technology. Gifts of garments and gadgets are usually at the top of the list for most people. And where once they were separate purchases, today the two can be combined in a single present.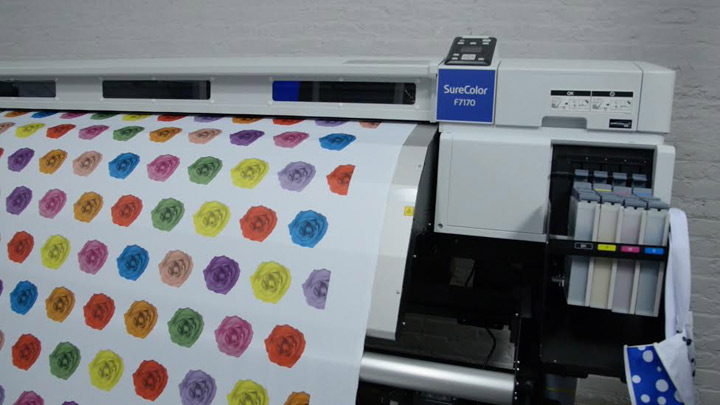 Printed textiles.
There are obvious products, like smart-watches and phone-charging purses. But there are also innovations in how the fashion is made, such as 3D printed jewelry and digitally printed fabrics.
With the smartphone becoming an essential part of modern life also comes the need to always have it charged. And the smartly dressed woman is not always near an electrical outlet. So fashion designer Vivienne Tam, known for melding Asian and Western cultures, has come to the rescue with the wireless charging purse. Once your phone is in the accompanying form-fitting case, simply dropping it in the purse begins to charge it.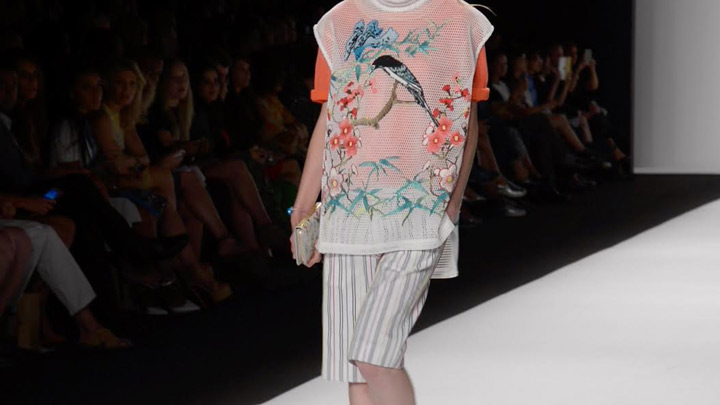 Vivienne Tam's wireless charging purse on the runway.
In the same vein, fashion designer Adrian Sauvage has created the Microsoft Pants, which wirelessly charge certain Nokia phones.
And then there are fashion creations that come from a totally digital and technological construct. Jewelry designer Jenny Wu, who began her career as an architect, used her graphical sense and mastery of technology to create a line of 3D printed jewelry. Her intricate designs demonstrate what is possible with these remarkable 3D printers.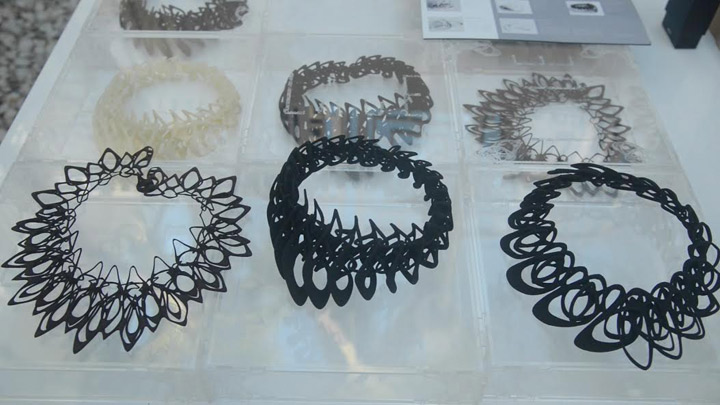 3D printed jewelry by Jenny Wu
Emerging designers are also using established printer technologies to create fabrics and textiles in a fraction of the time it would normally take. Earlier this year at the Epson Digital Couture show in New York City, a cadre of cutting-edge designers showed their creations crafted exclusively with these fabrics. And while they may not be on the shelves yet, you can always put them on your holiday list for next year.