Michelle Obama is Glamour's New Cover Girl!
Michelle Obama is back on the cover of
Glamour
, and this time she's sharing the page with Sarah Jessica Parker and Kerry Washington. The three leading ladies were shot by Patrick Demarchelier in the Blue Room in the White House.
The all-star cover is in honor of the three women's participation in the President's Committee on the Arts and the Humanities and their dedication to helping service people in particular.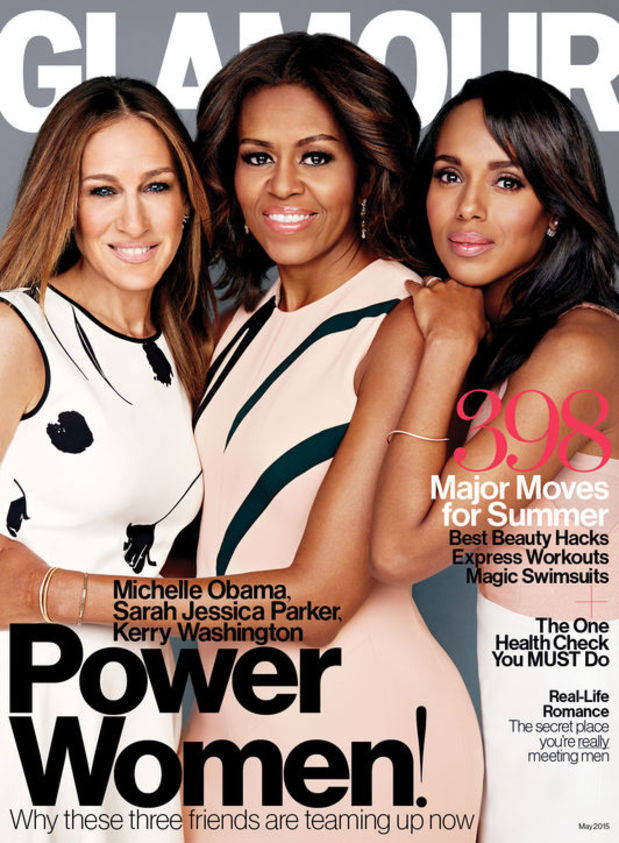 The First Lady
said about her mission
, " One thing I want to clarify—that every service member, veteran, wants us to remember—is that the vast majority of people returning from service come back completely healthy.... But when we do come across someone who is struggling...we have to develop a culture of open arms and acceptance so that they feel comfortable saying, 'I'm a veteran. And by the way, I need little help.'" Watch the interview below:
All three women look stunning on the cover, with Obama and Washington dressed in NArciso Rodriguez and SJP appearing in Oscar de la Renta. The May issue of Glamour will hit stands April 14.