Kim Kardashian's Blonde Hair is SO 5 Minutes Ago
It seems like just yesterday that
Kim Kardashian debuted her platinum blonde locks at Paris Fashion Week
, and now the reality star-turned-Hollywood icon is back to her burnette roots.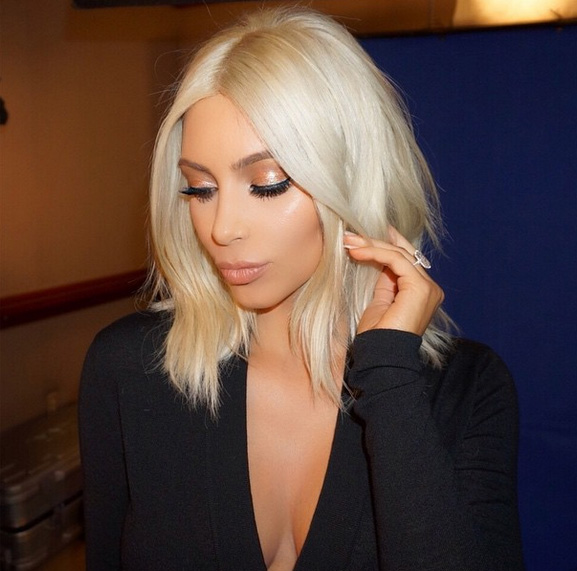 Just 21 days after the Kim made the drastic change, Kim was spotted in Los Angeles with a brunette bun that was so slicked back it couldn't have possibly been a wig. In a very un-Kim like move, however, the star has not uploaded any selfies for further confirmation.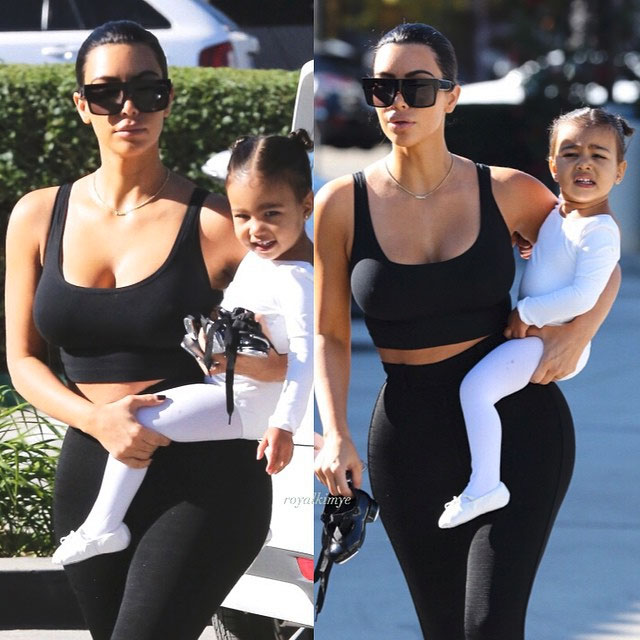 Image courtesy of royalkimye via Instagram
Kim was spotted out and about in what appeared to be workout gear with the adorable North West in tow. Evidently the star couldn't keep up with her hair and called going blonde, "a full-time job". With mommy, fashion icon, and social media maven all taking up her time, we can't really blame Kim for returning to the dark side...even if we loved the blonde.
R.I.P. blonde Kimmy.