Mr. Porter Brings Dogs Back Into Fashion
Doggy style is one of this season's biggest trends and before you go there, yes: we are talking about actual dogs. Net-A-Porter's menswear counterpart, Mr. Porter, has just picked five of the most stylish pups on Instagram to give us spring fashion advice.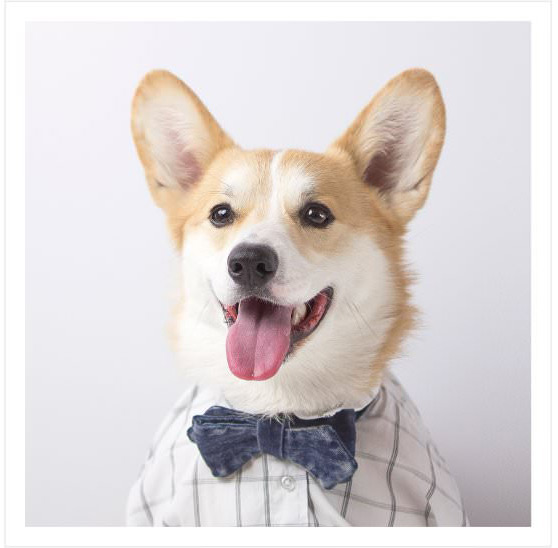 The dapper Geordi La Corgi. Image via Mr. Porter
The fashionable canines include Geordi La Corgi, Logan's Look, Otis Barkington, Chango Leon, and Remix The Dog. Men's best friends work together to give men advice on how to rock bowties, how to turn up your sleeves, and how to wear a summer knit.
Remix The Dog. Image via Mr. Porter
So why dogs? Adam Welch, deputy editor at Mr. Porter, writes, "[...] man's best friends (when it comes to social media, at least) have got startlingly proficient at throwing looks together in the past couple of years [...] today's dog style has become beyond fierce."
Read more at
Mr. Porter
, and for more stylish dogs, see our picks for the Top 10 Stylish Pets of Instagram
here
.