EXCLUSIVE: Adrian Lazarus on the Importance of Film in Fashion
Adrian Lazarus is the pioneer and founder of
Mercedes-Benz Bokeh South Africa Film Festival
and a producer of award winning fashion cinematography. The Bokeh South Africa Film Festival was
first launched just six months ago
, and has received praise and acclaim in the industry for being the first event of its kind dedicated to celebrating the marriage of film and fashion.
This year MBFFF will run from March 26-March 28 and will screen films by up and coming talent in addition to hosting workshops, panels, and discussions with experts from both industries. Adrian Lazarus took some time out of his busy schedule to share his thoughts on the importance of film and fashion and talks how to make it as a filmmaker, his biggest inspiration, and the future of MBFFF.
Read the exclusive interview below!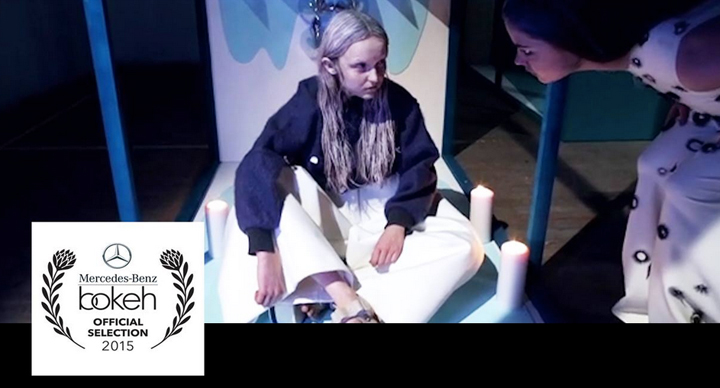 'Collector of Curiosities - Charlie Targett - Adams', an official selection for the Mercedes-Benz Bokeh Fashion Film Festival 2015.
FASHION ONE: What inspired you to create a fashion film festival in South Africa
Adrian Lazarus
: After attending the La Jolla and International Fashion Film Festival in California in 2013, my creative juices went into overdrive! The networking, the spectacle, the entertainment and the opportunity to expose my fashion film to the world, all got me thinking that we needed an international event on our local calendar to showcase our local talent to the world as well as creating a platform to be exposed to the amazing international work being produced abroad.
What will be different compared to your inaugural festival 6 months ago?
The calibre of our speakers, the films that have been submitted and the wonderful fashion on offer throughout the days and evenings from the designers of the Cape Town Fashion Council are really beautiful. We have learned much from our first festival and will be improving on the entertainment on offer as well as the format of the showings.
Which international fashion film has been your been your inspiration?
The fashion film that really makes me want to create more beautiful imagery is The Legend of Shalimar by Bruno Aveillan – the man is a genius and an inspiration!
Do you believe that using film makes it easier for brands or designers to communicate fashion to audiences on an international level?
I think that film has its place amongst all of the mediums that brands use. These days it's becoming mandatory for a brand to have a fashion film in its arsenal of communication platforms!
Still from 'The Legend of Shalimar'.
Who are your favourite international and local designers?
I love Tom Ford's tailoring and if I were a woman I'd be wearing Free People (have you seen their fashion films by Guy Aroch?)! Locally, I love David Tlale's creations – always surprising. He is very inspirational.
Are the fashion and film industries in South Africa growing?
Yes on both fronts. We are producing loads of internationally recognised features and TV series in South Africa. Our commercials have always been world class, with our productions winning in Cannes religiously.
Which international designer would you like to do a fashion film with?
I'd love to shoot for Chanel.
Where would your ideal international location be to shoot a fashion film?
Paris is for me the most beautiful location to shoot – you can point in any direction and it's a winning shot!
How have local film makers responded to producing a fashion film, especially for MBBFFF?
The local film makers all love the genre and they have produced some great work this year. The trick now is to get the clients to embrace the genre and put some real budgets into making their brands blossom.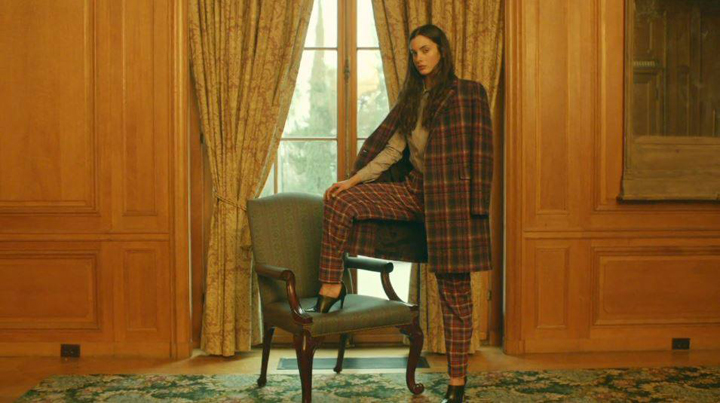 Still from 'The Purgatory of Monotony'
All over the world there are students wanting to become film makers, what advice do you want to give them?
Pick up your camera and just shoot – Shoot every day! Take on small productions and weddings and get people to perform for you. Create small pieces and show your friends, enter them into festivals – there are no rules – this genre is so new that you can write your own rules. However remember that a fashion film should be no longer than 2 minutes!
What are some of the judging criteria for the fashion films that will be entered into this year's Mercedes-Benz Bokeh Fashion Film Festival?
The films need to stand out on some level from the rest – generally the judges all agree on the winners as they are that good! The films need to keep you engaged, must be shot with careful consideration for beauty, and finally should leave you thinking about them long after you have watched them.
Do you plan on taking the Mercedes-Benz Bokeh Fashion Film Festival to any other countries?
That has always been the plan, and we are in discussions with various festivals and cities abroad. Watch the press for details.