Casetify Brings Apple Watch to the Next Level
The Apple Watch is being advertised as being
both functional and fashion forward
, but many fashionistas were disappointed by the design––even with the selection of customizable watch casings and watch bands that Apple is offering for the product. Despite Apple's best efforts to cater to a more fashion forward crowd, the technology giant fell short in wearability for most shoppers.
Now, Hong Kong based startup Casetify is truly bringing the Apple Watch to the forefront of fashion by allowing customers to customize their Apple Watch bands with images from their Facebooks and Instagrams. Following the same concept of their customizable phone cases, Casetify is the first company to offer customizable Apple Watch bands beyond just color.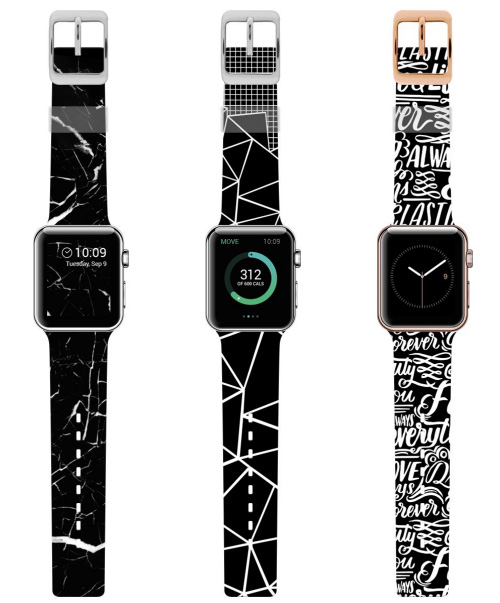 Casetify states, "Apple Watch wants to be the most personal device ever, but they've missed showing the ability to fully personalize every element of the watch. Casetify wants to fill the missing link," and aims to fill the 'link' with selfies, pictures of your cat, and anything else that you can take a picture with on your iPhone. All you have to do is take a photo,
place it on the band
, and wait until it arrives on your doorstep.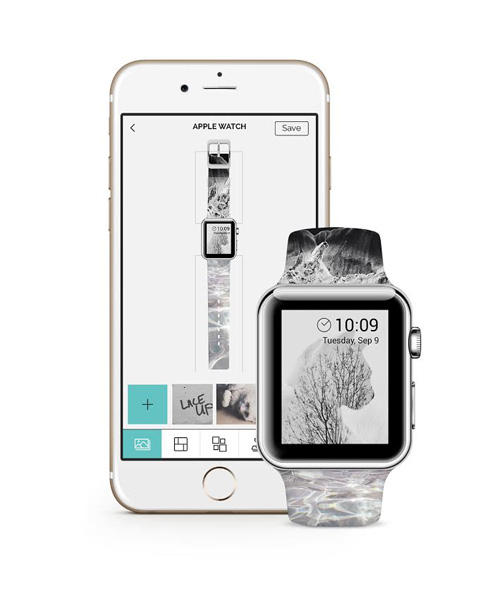 Some might find the $50 price tag a little steep but considering that a customized Apple Watch can
cost you up to $10,000
, it seems like a small price to pay for complete customization.
If wearing your selfies on your watch isn't your thing, Casetify is also offering four original, exclusive designs called Black Marble, Forever Love, Candy Feathers, and Pass This On.