Cara Delevingne Lands First Major Movie Role!
Having appeared in minor roles since 2012,
Cara Delevingne
isn't entirely new to acting, but so far the British super model hasn't been seen in any leading role. Until now!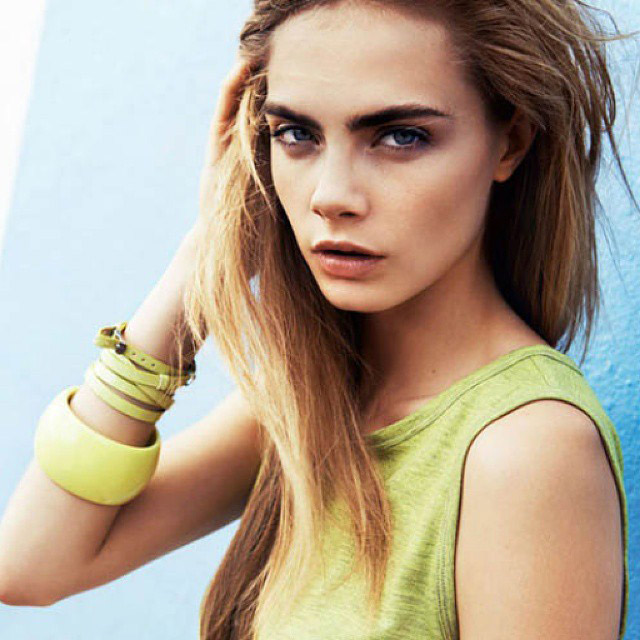 Credits: Instagram
On Tuesday, author and video blogger
John Green
announced via Twitter that Delevingne will debut as the female lead in the upcoming book-to-movie-adaption of his novel
Paper Towns
.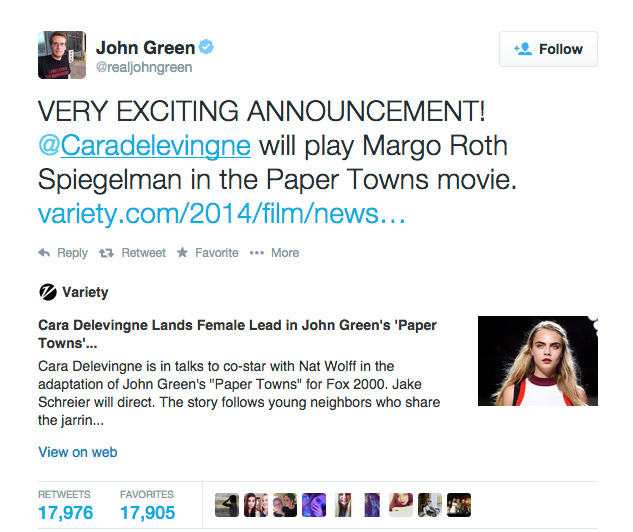 Paper Towns follows the story of teenage girl Margo, who teams up with the boy next door, Quentin, to get revenge on bullies and other people who've hurt her. Soon after that she goes missing and Quentin begins his search for Margo.
The cheeky Delevingne will co-star next to singer and actor
Nat Wolff
, who already appeared in a supporting role in the movie adaption of Green's
The Fault in Our Stars
.
Paper Towns
will be directed by Jake Schreier.