J & B SOUTH AFRICAN MOST STYLISH COUPLE COMPETITION:
At the J & B SOUTH AFRICAN most stylish couple event, a couple was crowned.
The competition had a total of 16 couple contestants, all comprised of designer, models and couples dressed in original designs.
So here are some of the Most Elegant Couple designs that stood out at the event:
First we start with the host and hostess of the show; Katlego Maboe and Leigh-Anne Williams, TV Presenters & MC 's of J&B Met.
Katlego's attire is a result of a courageous man from an Italian Legend and Leigh- Anne gave her designer some tips and asked him to capture his inner sasha fierce.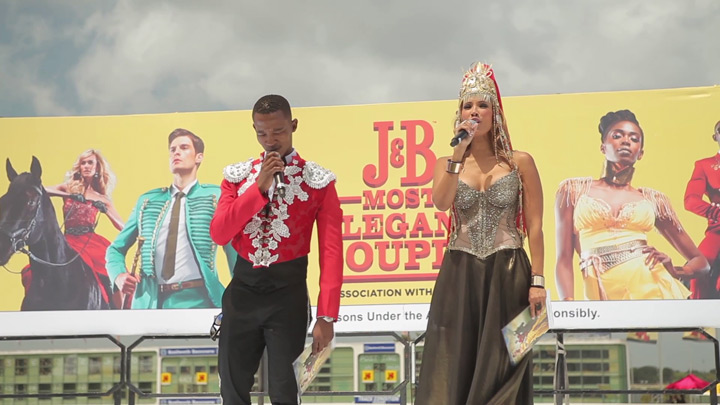 And the winner is Xolisa George Figlan - Designer & Most Elegant Couple Contestant.
The story behind his designs is the African Music; he also added another African touch by including feathers in his designs.
He further says that the country he Channels this from is Kenya.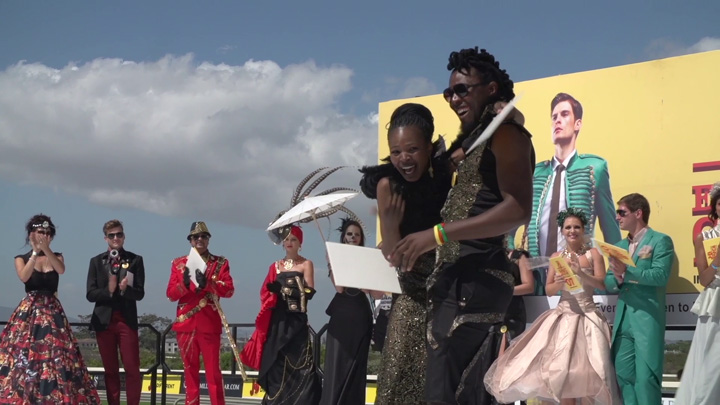 Designer Kevin Ellis and his Model Tona B, the inspiration for his attire came from the Africa Lion, medallion of the roman force and that of his model is Popeye of the roman error and the two decided to accessorize in red as a sign of victory.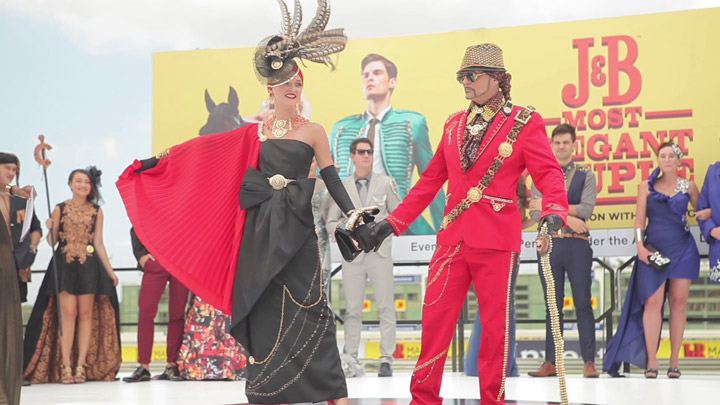 Another Couple is Ritza Janse Van Rensburg and her model Elrico Zarr Bellngan.
Her inspiration was the hunger games with the marking J because our favorite all star actress Jennifer Lawrence was very Victorious.
Our last pick is an inspiration because it is a story of a woman who conquered cancer and so she decided to express it by dressing up to show confidence and that she is a winner.