HONG KONG DENIM KING: BENNY SEKI
Take5 has established a reputation for being one of the most well known denim merchant not just in Asia, but around the world as well. The man behind the Japanese denim purveyor is Benny Seki.
Benny Seki started Take5 in 2000 with a vision of spreading his passion for American Vintage culture and this vision was fulfilled by taking part in the denim industry. They began operating by being a distribution agent for four famous Japanese denim labels – Stormy Blue, Gardener, Dry Bones and Evisu.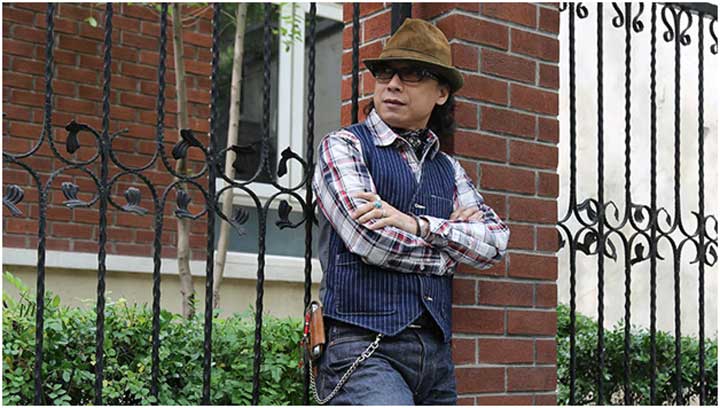 Having sensed opportunities outside Hong Kong, they expanded to three other Asian countries – China, Taiwan and Thailand. Presently, they have developed their distribution for other celebrated brands such as Samurai Jeans, Iron Heart Jeans and Momotaro Jeans and also retailed other complementary items such as silverware, leather goods and surplus of independent magazines. They have also participated in the "The Hub"- an international business-to-business fashion trade show for renowned brands and influential retailers.
What's your favorite neighborhood in HK?
Tsim Sha Tsui. The area near my shop, Take5.
Favorite neighborhood in the world?
Okayama in Japan.
What do you like most about Hong Kong?
The Hong Kong business environment. Also, it's so easy to come to HK for travellers from all different countries.
What's the first thing someone should do upon arrival in HK?
It must be shopping, eating or drinking.
Your drink of choice?
Kronenburg 1664 or red wine.
Favorite Hong Kong restaurant?
Tao Heung Restaurant.
Favorite bar?
Big Tree Pub
What do you never leave home without?
Jeans, work-boots, flight jacket, and my long wallet.
What's your daily uniform?
Japanese American Casual Style. Like I said, never leave home without jeans, work-boots, flight jacket, silver accessories and my long wallet
Insider Interview from
The Hub