Design Genius Winner: Anja Perisic
Congratulations to the Design Genius winner, Anja Perisic!
Let us get to know more about this designer from Belgium with this One on One Q&A session: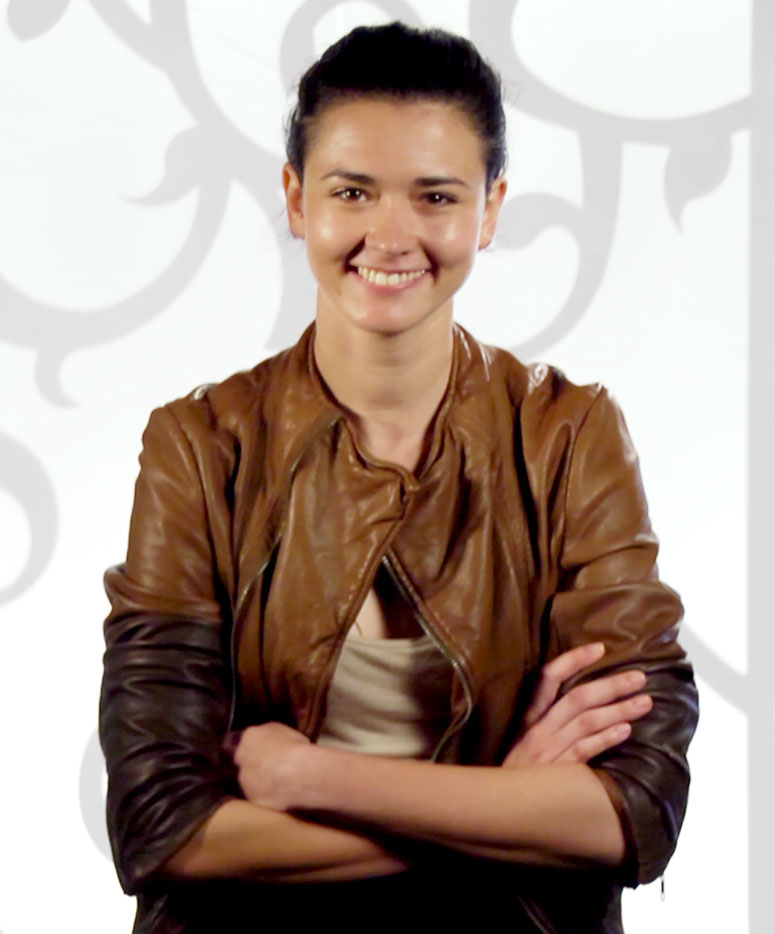 1. Tell us something about yourself. How did you become a fashion designer?
I always had a fascination with scissors; cutting existing shapes to create new ones is something I just like to do. My dad was a set designer, so the theatre was my second home. Becoming a costume designer came naturally to me. After that people who liked what I did just came to me asking if i could design their clothes. That was how i started designing garments for real people.
2. Who's your favorite designer?
Hussein Chalayan - because his designs are more than just garments.
Who is your style icon(s) and why?
Grace Jones and Audrey Hepburn, pure art and style. History always repeats it self. Fashion, like so many things in life is not only about innovation but also about sustainability.
3. What's your design aesthetic or design style? How would you define your style?
Accumulated minimalism
4. Tell us about your design process. How do you come up with your designs?
I constantly collect images and ideas. Design needs to be functional so it can truly make the person who is wearing it beautiful, so they don't feel constrained. I do my best to try and find the best-suited idea for the right person in the right situation.
5. Before coming to the show, what's the weirdest or most unconventional material you have worked with to design a garment or an art piece?
I once made a suitcase suit. That was pretty weird.
6. What's your favorite challenge / piece of design on the show?
The bamboo challenge was the best. It was the most liberating inspiration, beautiful shapes with a fun connotation.
7. If you were the winner of Design Genius, what will you do with the $25,000 prize?
I would like to learn how to make traditional kimonos. But we will see.
8. What's the biggest, most important lesson you've learned throughout the competition?
To quote the iconic Regina Brett - to come over prepared and go with the flow.
9. What does fashion mean to you? And do you have any other passions besides fashion?
Fashion is pure visual communication. People should dress the way they feel. I like to create beautiful clothes in order to make the world a more pleasant place.
About Anja:
Anja Perisic was born on April 19, 1985 in Sarajevo, Bosnia & Herzegovina. She grew up in an artistic family where her creativity was encouraged from an early age on. As a child she lived in Sarajevo, Zagreb, Prague and Antwerp, Belgium where she went to school.
In 2008 Anja graduated from the Master program in Theater Costume Design at The Royal Academy of Fine Arts Antwerp. Perisic also attended Kunsthochschule Wissenssee, in Berlin. After witch she returned to Belgium to design costumes and sets for plays in theaters across the country.
As a talented artist Anja Perisic worked with the production teams of big International shows such as "Béjart Festival", "Edward Scissorhands the musical", "Peter Pan, the never ending story", "Corteo" by Cirque Du Soleil, and "Faust" directed by Terry Gilliam.
Perisic also created and produced an event "the Art of Sponsoring" in the Fashion Museum in Antwerp.
Aside from art and theatre she designs custom-made fashion for private clients who are looking for unique and personal pieces for private use. She is a designer with a wide vision and a quirky feeling for materials.