Katy Perry's Halftime Show Turned Runway for Jeremy Scott
In true Super Bowl fashion––pun intended––Katy Perry's extravagant halftime show was a sight to behold. Not only were her costumes definitively Jeremy Scott, the production itself was a marvel in technology. From the moment Katy entered atop a gigantic walking, and
Roar
-ing beast, I knew I was in for a show. What followed was a psychedelic series of moments that included a 3D stage, dancing sharks, and Lenny Kravitz singing "I Kissed A Girl."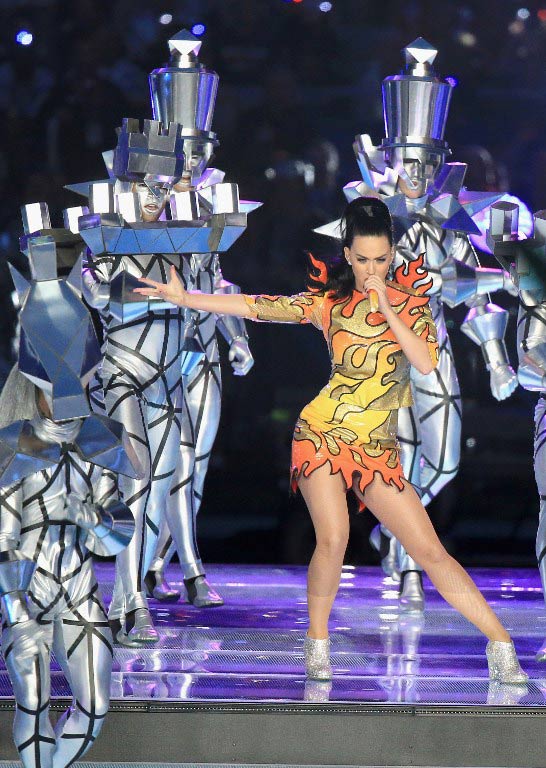 The Super Bowl halftime show is, traditionally, one of the most anticipated events in sports––boasting of performances by stars like Michael Jackson, Beyoncé, Paul McCartney, and Madonna. Katy Perry didn't disappoint, showing that she was a performer dynamic enough to hold the football-hungry crowd's attention for 13 minutes. Her energy on stage was also quite entertaining, especially when she almost had a Miley Cyrus-Robin Thicke moment with Lenny Kravitz. Satire? I believe so. Her flawless performance was matched only by her surprisingly good quick-change ability. This meant that we got to see more of Jeremy Scott's fabulously gaudy costumes––which, along with Missy Elliott "getting her freak on," were my favorite parts of the show.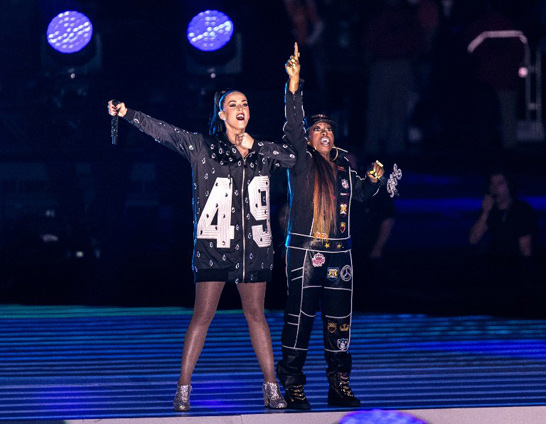 Check out Katy Perry's Super Bowl XLIX halftime show, featuring Lenny Kravitz and Missy Elliott here:
Katy Perry's amazing #SuperBowl Halftime Show...
by abzzzOfficial