What to Watch: Fashion Meets Football
Featuring Super Bowl Fashion Commercials from H&M, Victoria's Secret and Teleflora
In the spirit of the Super Bowl, this week's films feature three of the most fashionable Super Bowl commercials shown in recent history. This week's videos show Adriana Lima in sexy Louboutins, Victoria's Secret Angels "in the mood for love," and David Beckham baring everything for H&M. Clearly, these videos were meant for the more fashion-conscious football fans. Check out this week's fashion films for a stylish Super Bowl Sunday.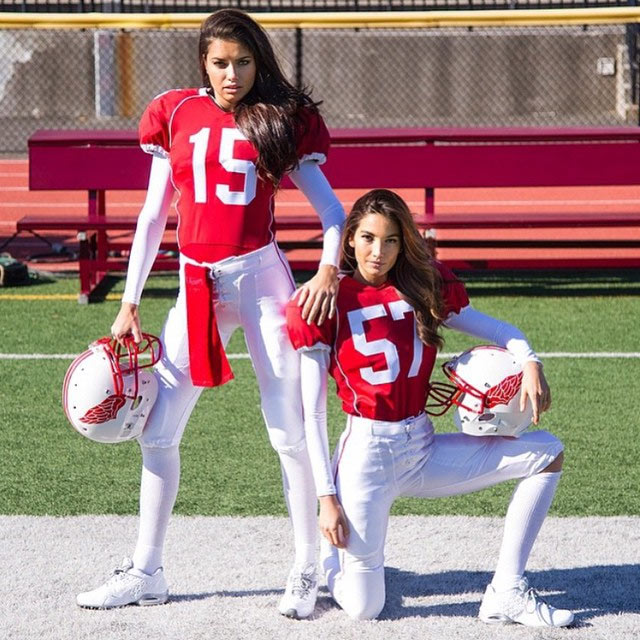 Image courtesy of Lily Aldridge via Instagram
Adriana Lima for Teleflora, 2012
Adriana gets ready for a hot Valentine's date in this commercial for
Teleflora
. Teleflora skillfully catches the predominantly male Super Bowl crowd's attention with this video of Adriana slipping into her little black dress and stilettos. Then, Adriana turns back and delivers the message––give your girls some flowers for Valentine's Day. Well played, Teleflora.
David Beckham for H&M, 2014
H&M reminds everyone why it's never a good idea to play hooky while you're in the middle of a photo shoot––especially if you're shooting an underwear commercial. However, in a terrific show of professionalism, David Beckham exerts 100 percent effort to make it back to the set. H&M's video will drive you to the edge of your seats as you wonder what other piece of clothing David is about to lose.
Victoria's Secret Official Commercial, 2015
In this video Victoria's Secret Angels Candice Swanepoel, Lily Aldridge, Karlie Kloss, Behati Prinsloo, Alessandra Ambrosio, and Adriana Lima show off their VS lingerie as Brenda Lee croons "In the Mood for Love" in the background. The film gives a not so subtle reminder of what "magic" comes in those bright, pink Victoria's Secret shopping bags.