ALDA Proves that Plus-Size is the New Sexy
In June 2013, Ford Models decided to concentrate on its "straight sized" models and closed its plus size department. Thanks to that, Ashley Graham, Danielle Redman, Inga Eiriksdottir, Julie Henderson, and Marquita Pring banded together and formed
ALDA
––the new model powerhouse that's redefining the modeling industry.
Bust Magazine
has taken notice, and featured the ALDA models in a fitness spread photographed by
Danielle St Laurent
. Wearing sexy fitness gear, the models show that health and beauty comes in different shapes and sizes.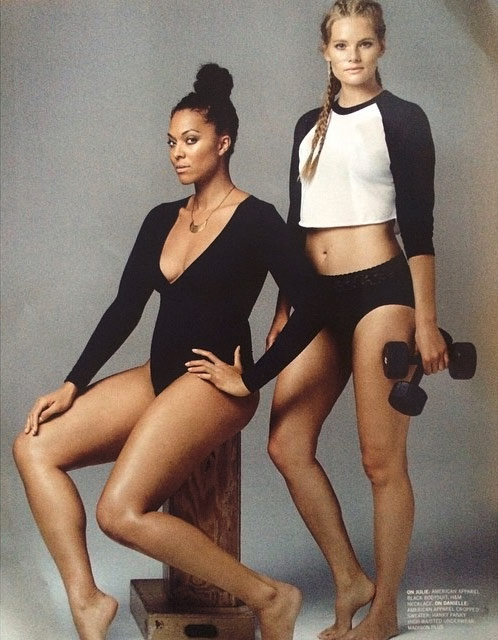 Image courtesy of Alda Women via Instagram
Along with the photo spread, Bust included a story about the ALDA models' mission, which is to empower women who have been constantly shown impossible standards of beauty by the fashion industry. Danielle Redman perfectly sums up ALDA's message: "Every body is beautiful and every body is different," she says. "Some people are meant to be a size negative zero and some people are meant to be a size 16."
ALDA's message comes through loud and clear, as the ladies look both healthy and stunning in their photos. In keeping with the growing trend towards redefining beauty in fashion, ALDA and Bust have certainly made a bold first step for 2015.