Favorite Style Icons of 2014: Who Came Out On Top?
It's the end of the year again, which means that it's time to look back on this year in fashion and review the colorful, and somewhat interesting moments we might have missed. It is also time to consider who makes our list of favorite style icons. This year brought many memorable moments on the red carpet - from Katy Perry and rapper RiFF RAFF's homage to Britney Spears and Justin Timberlake's denim disaster at the MTV Video Music Awards to Lupita Nyong'o's powder blue stunner at the Academy Awards. Off the red carpet, Solange Knowles' white wedding jumpsuit was the picture of elegance while Kendall and Kylie Jenner's matching goth-inspired outfits at the Coachella music festival completely missed the mark.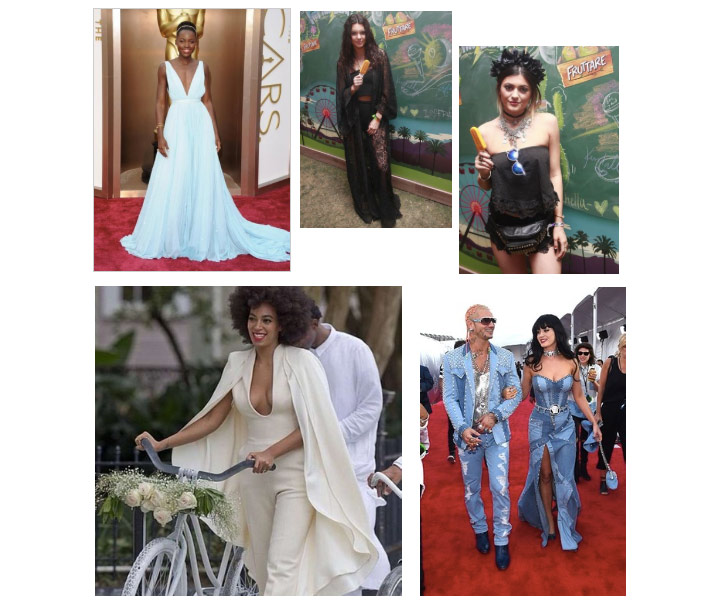 2014, however, gave rise to truly remarkable style icons that wowed both on and off the red carpet. These celebrities took both the entertainment and the fashion world by storm and made 2014 their year to shine. Let's count down to our five favorite style icons of the year.
5. Emma Watson
The
Harry Potter
alum is all grown up and is quickly establishing herself as a formidable fashion and style icon. She started the year by appearing in the January 2014 cover of
Looks
magazine and went on to appear on the covers of
Wonderland
,
Elle
and
Elle UK
. Emma's appearances on the red carpet show sophistication beyond her years and flawless taste. Although there are a lot to choose from, my favorite Emma Watson look for 2014 is the red Dior couture number she wore at the Golden Globe Awards, which she paired with violet-blue pumps by Roger Vivier and simple pearl Dior earrings.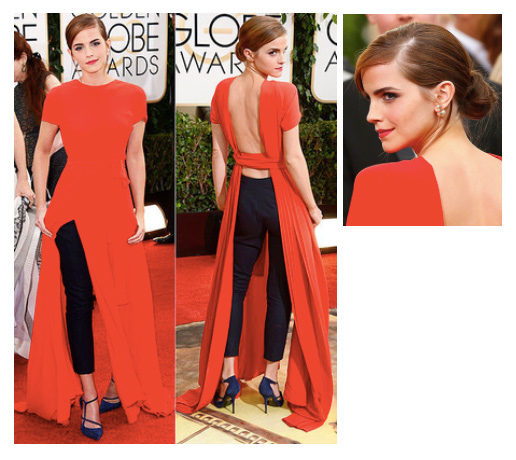 4. Lily Collins
Lily Collins, daughter of famed music icon Phil Collins, has a distinctly edgy style that shows off her quirky personality very well. She was recently named one of Harper's Bazaar's Emerging Style Icons of 2014. This year, we saw her on the covers of
Lucky
,
ASOS
and
Marie Claire
magazines. My hands-down favorite Lily Collins look this year is her Rome Film Festival outfit featuring a stunning ombre gown from Elie Saab paired with Brian Atwood platforms, dark berry lips and minimalist jewelry by Norman Silverman, Vita Fede, EF Collection and Melissa Kaye Jewelry.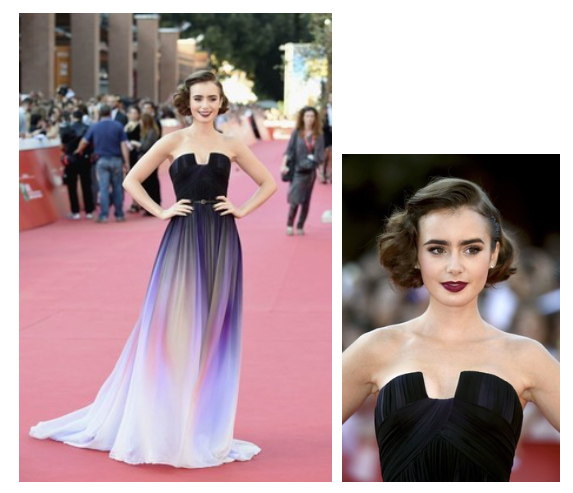 3. Imogen Poots
The stylish star of
28 Weeks Later
had a very good year, appearing on the covers of
Glamour
,
Hunger
and
Flare
magazines as well as in the pages of
Nylon
and
Vogue Italia
. She was also included in Harper's Bazaar's Emerging Style Icons list for 2014. Imogen's feminine and romantic style made her one of this year's favorites at the red carpet. While Imogen's sleek sophistication at the 2014 Met Gala was to die for, her ethereal look at the Need for Speed premiere is still my favorite. This look features a dreamy Nina Ricci gown in chiffon and lace paired with white heels and braided updo.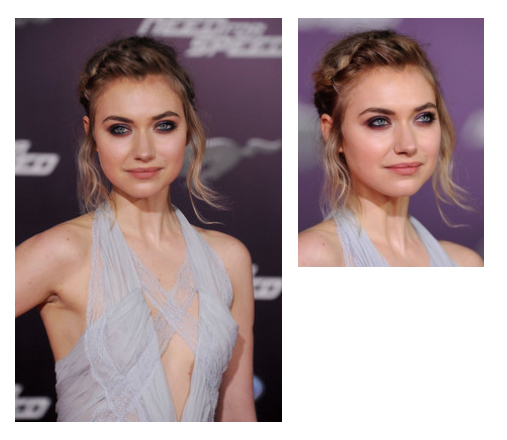 2. Lupita Nyong'o
Lupita Nyong'o shines as both an exquisitely talented actress and a worthy role model. Her striking beauty is only enhanced by her stunning red carpet looks. Apart from joining Harper's Bazaar's Emerging Style Icons list, she was also named one of
Glamour
magazine's Women of the Year. On top of this, she was also named
People
magazine's Most Beautiful Person of 2014. Among her effortlessly elegant red carpet looks, though, my favorite would have to be the crystal-embellished, powder blue Prada creation she wore at the Oscars. She looked absolutely gorgeous paired with Fred Leighton gold and diamond headband and earrings.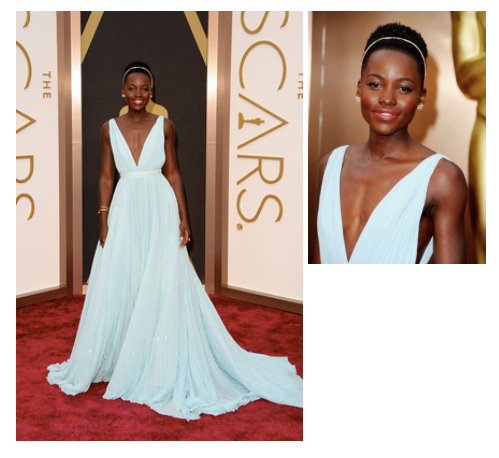 1. Rihanna
2014 had Rihanna all over the internet with her risqué outfit choices and jaw-dropping style. Some people may like her brave experimentation, and some may not. However, I think that is exactly what makes her a fashion and style icon. Her style is risky, controversial and very distinctly Rihanna. For this reason, she has been honored as a style icon at the 2014 CFDA Fashion Awards. Her eclectic red carpet looks remained true to her personal style this year, from the quirky Stella McCartney tuxedo jacket at the British Fashion Awards to the completely sheer stunner at the CFDA Awards. My favorite, however, was her glamorous Stella McCartney look at the 2014 Met Gala, which she paired with Jacob & Co. and Dionea Orcini jewelry.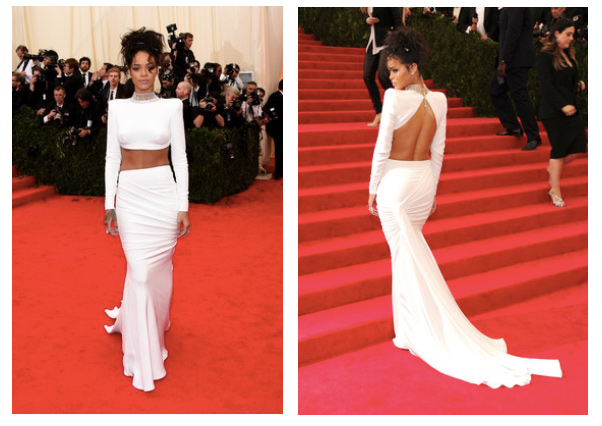 Fashion certainly had a good year this 2014 and as always, it's fun to relive our favorite celebrities' fashion triumphs and mishaps. This year may be about to end, but it will definitely be exciting to watch out for next year as we keep a close eye on our favorite style icons and anticipate the emergence of new ones.
Credits: Polyvore